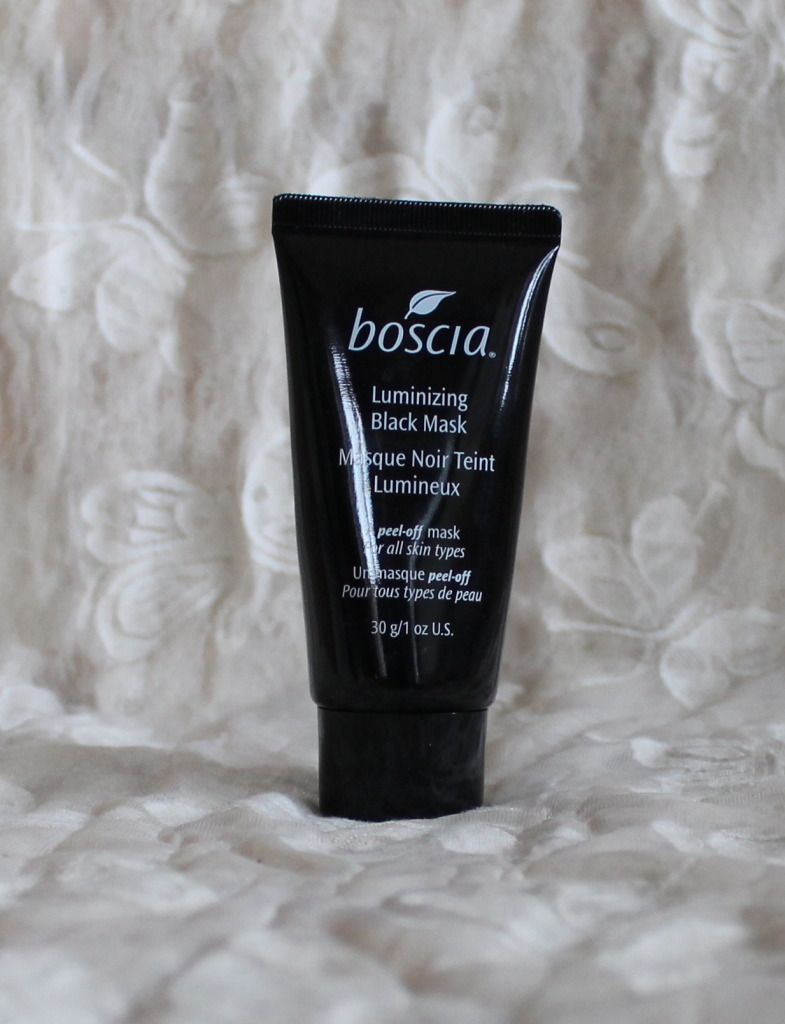 The Boscia Black Mask is a peel-off luminizing mask. I read a lot of rave reviews of this product and as I was in the middle of sorting out my skin I decided it was a good time to give it a go.
What is it:
It's a peel-off mask that is indeed jet black. It says it's a mask 'that boosts skin clarity and radiance. Removes dirt and impurities while refining the look of pores. Reveals a smoother, brighter complexion'.
How to use it:
You smooth the facemask on to clean, dry skin and allow it to dry for about 20 minutes. Unfortunately it doesn't peel off in one fell swoop so you will have to peel it off in bits. For this reason prepare for a bit of mess in the sink. Any stubborn bits that you can't peel off will wash away very easily with water. I wouldn't say peeling it off hurts as such, but there is a slight 'peeling of a plaster effect', though it's not as severe.
Availability:
As far as I'm aware it isn't available in Ireland. I bought the travel sized one off eBay just to test it out. The Boscia website will deliver to Ireland though.
Price:
It cost me $19.06 including shipping from eBay for a 1oz bottle.
Did it work:
This stuff is incredible! Whilst I wasn't sceptical about using it, I wasn't expecting a miracle either. But wow, never have I gotten up in the morning after using a skin product the previous night and actually go 'wow' when I look at myself in the mirror. This is what happened the morning after I used the Boscia Black Mask. My skin looked so incredibly clear, especially around my jaw area, which had being cluttered with the dead remains of spots. Now, obviously it didn't rid my skin of those but it certainly lightened the redness and just brought an overall clearness to my skin and yes, even a bit of luminosity. When I showed my mum she gave the same type of reaction – surprised and saw a noticeable difference. A difference which literally happened over night.
Hype Worthiness:
It hits it out of the park. I never expected it to be this good. A definite must have in your skincare routine.