A chaos of swatches indeed. Various colours and various brands. This post also marks the end of all the older photos that have been stacked up in the 'must blog' folder on my computer. So from now on my photos should look more consistent, yay!
Sally Hansen HD Wavelength.
A pink with golden shimmer, so summery.
Orly Terracotta
A very red toned orange. Intense.
OPI Sweet Memories
A delicate, yet reasonably opaque light pink.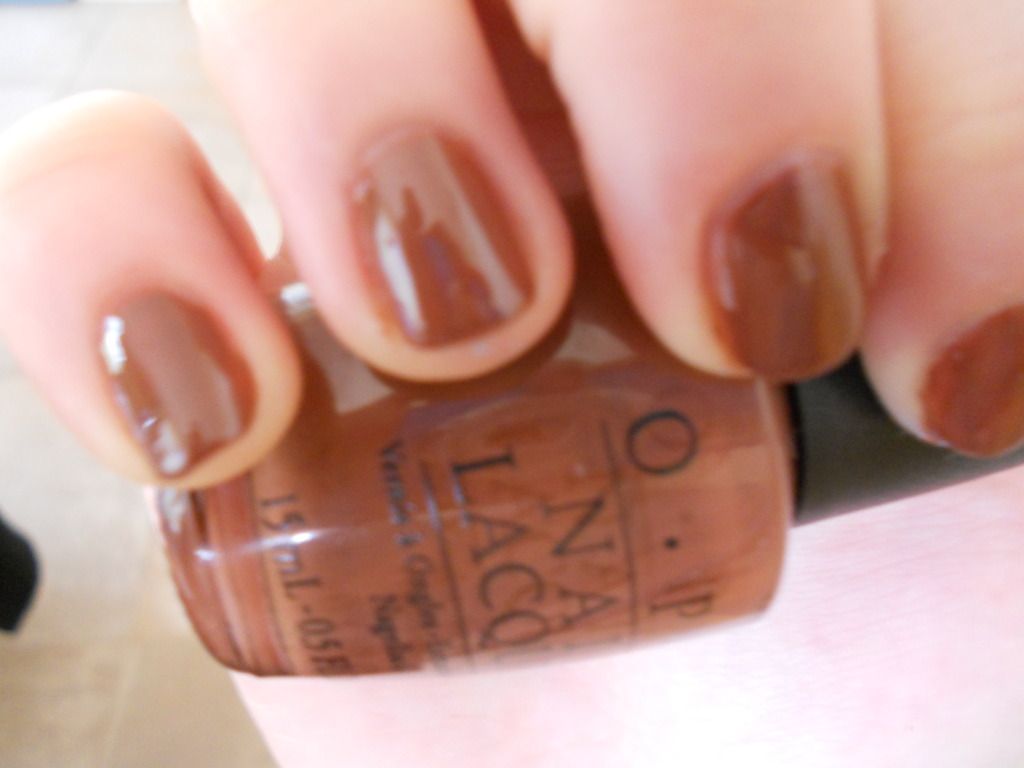 Decades of Shades
An ugly brown I never should have bought.