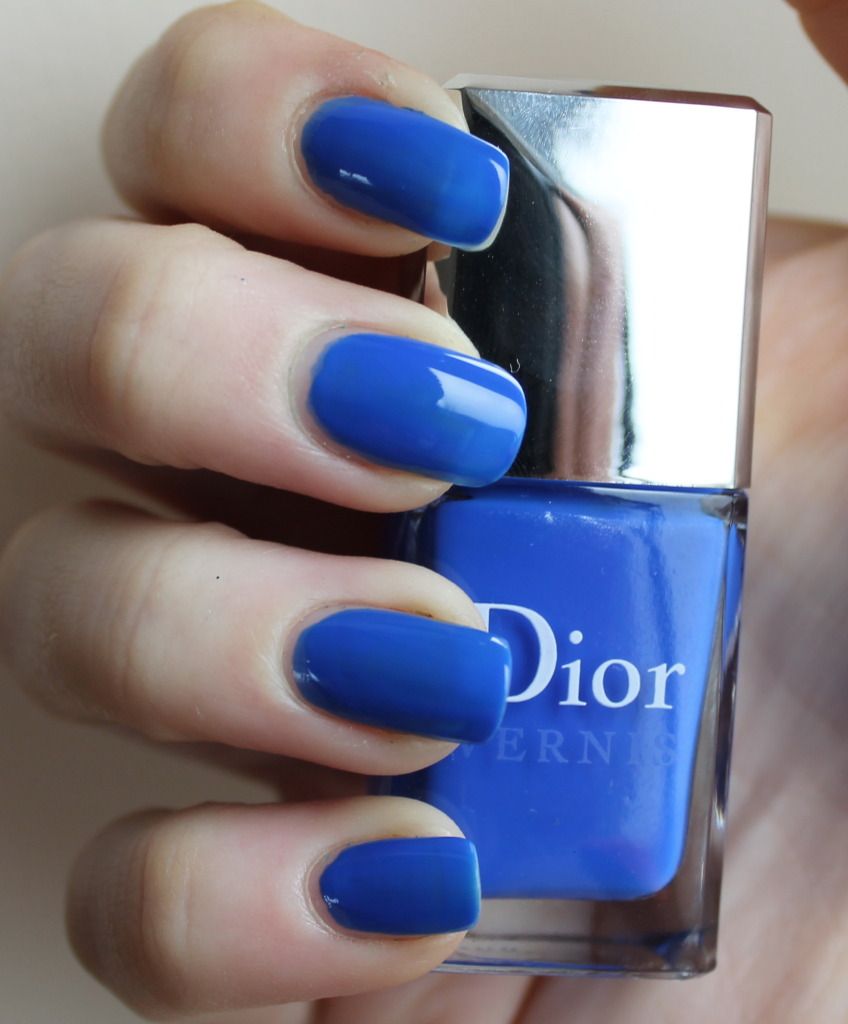 Dior Electric Blue.
It really is Electric Blue. So vibrant, especially for a crème finish. It was also easily opaque, 1 coat would have been fine but I did 2 out of habit.
I added a silver glitter in the form of Pa A50 after a few days. It's an awesome chunky silver glitter and the some of the particles are holographic!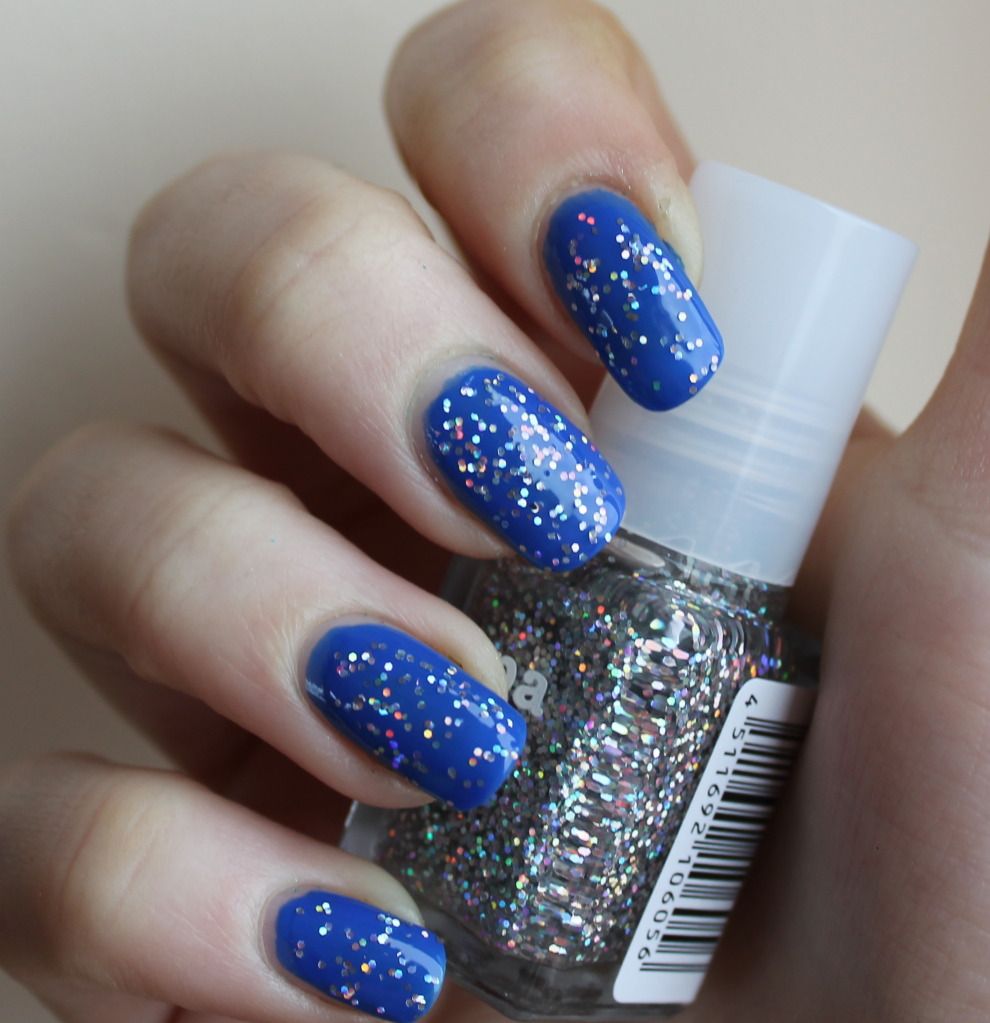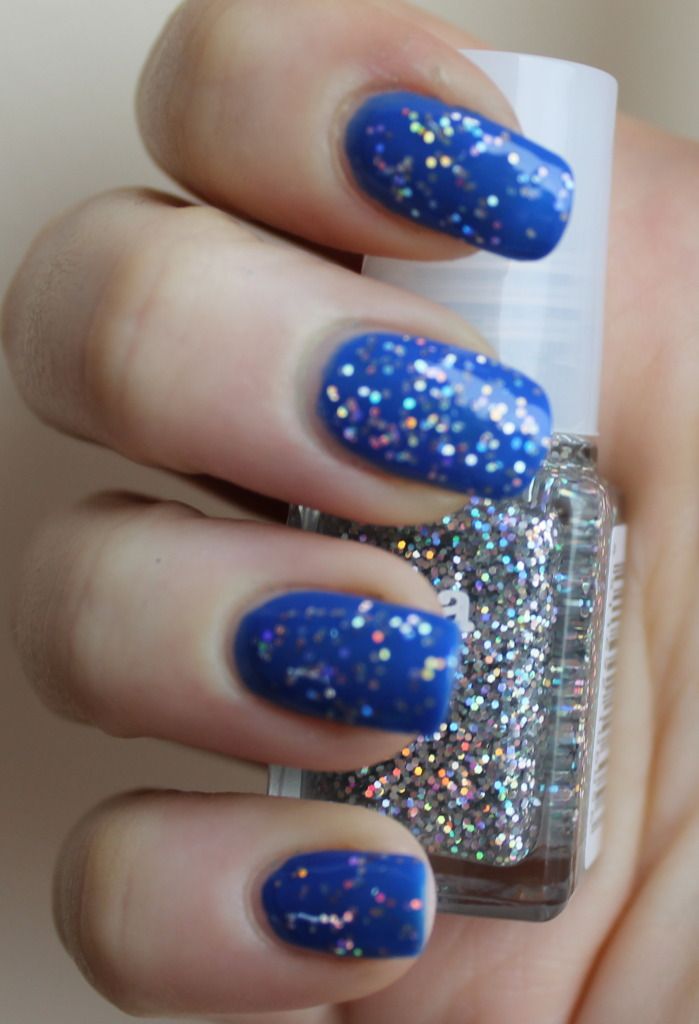 Love these together!