OPI Rainbow Connection was the highly anticipated multi-coloured glitter form the Muppets Collection of Winter 2011.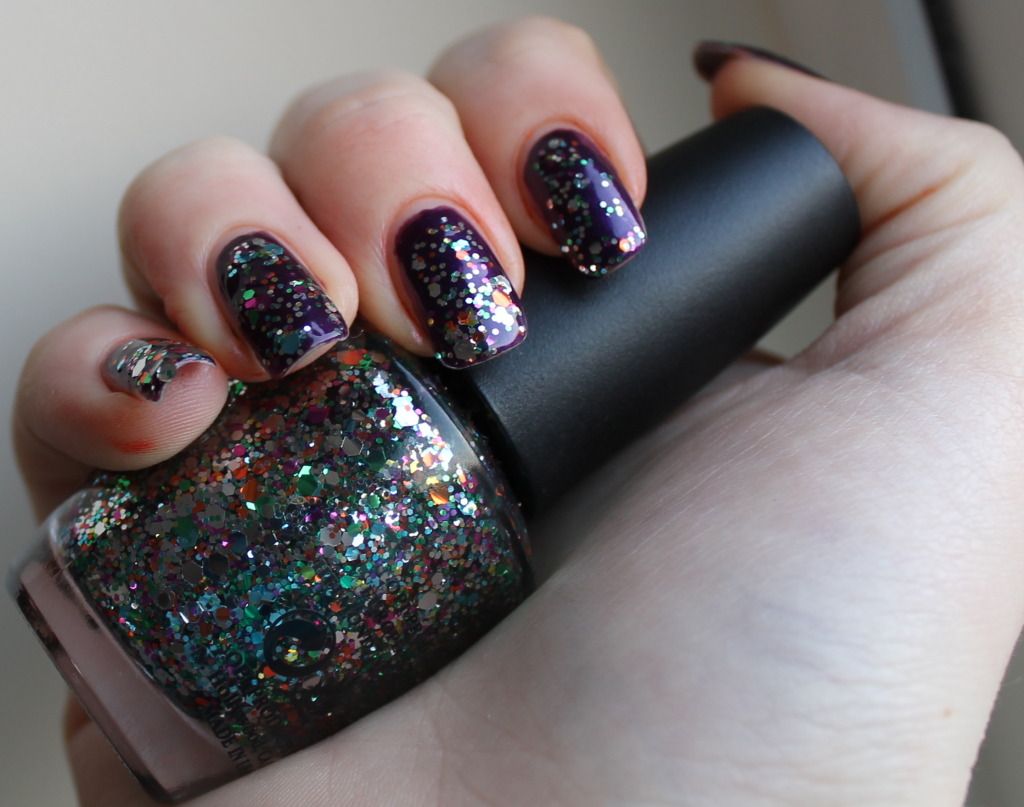 It is a chunky multi-coloured glitter that could probably never be built into opacity. It is quite sparse when applied, I believe I have applied two coats here.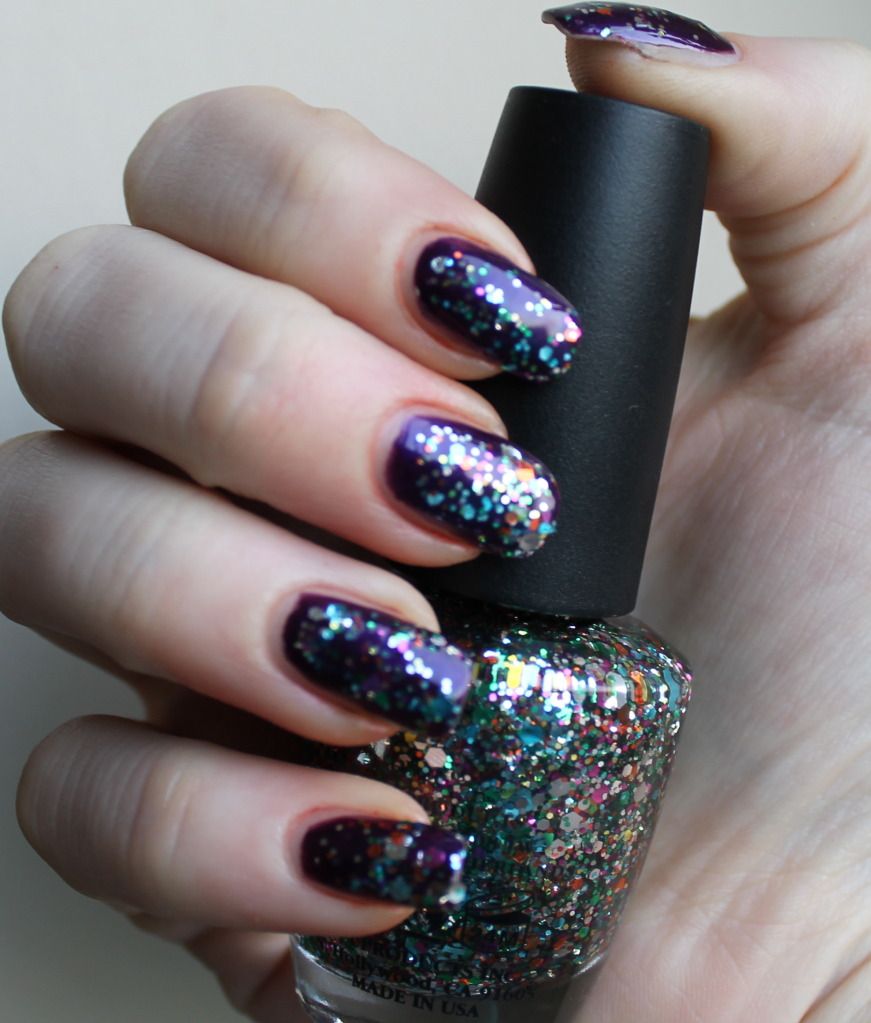 It took me a while to decide what to layer this over and eventually I settled on Essie's
Sexy Divide
, a beautiful, rich, purple. I think they complement each other quite nicely.