Today's post features two of my Catrice polishes. First up is Moonlight Express.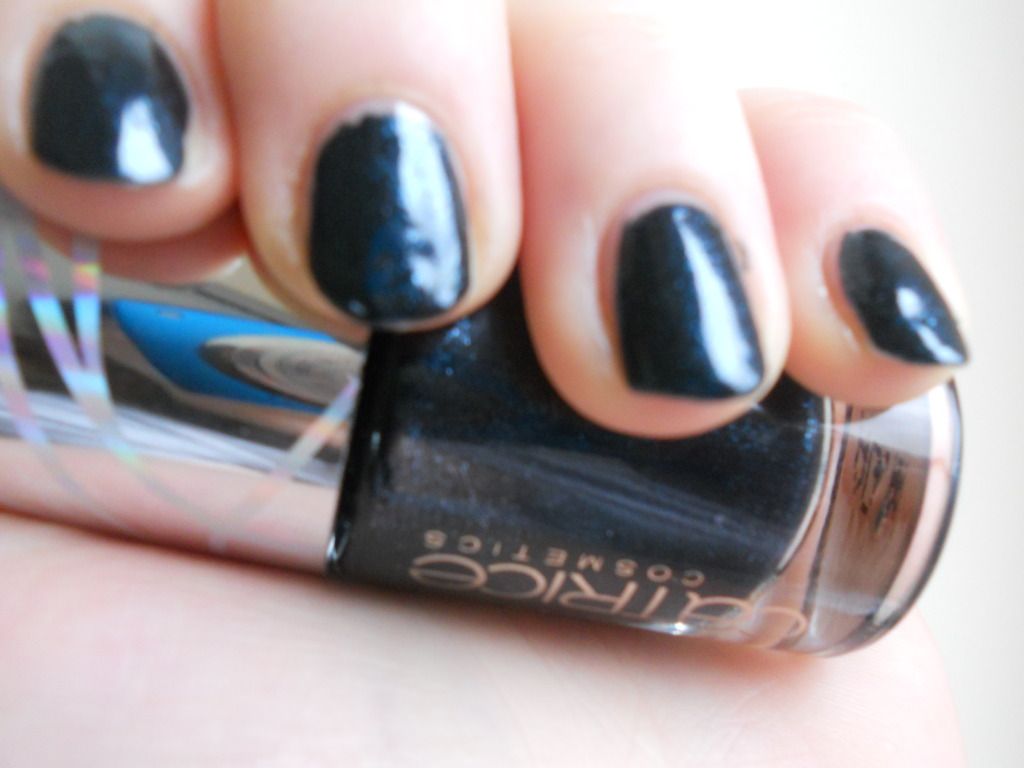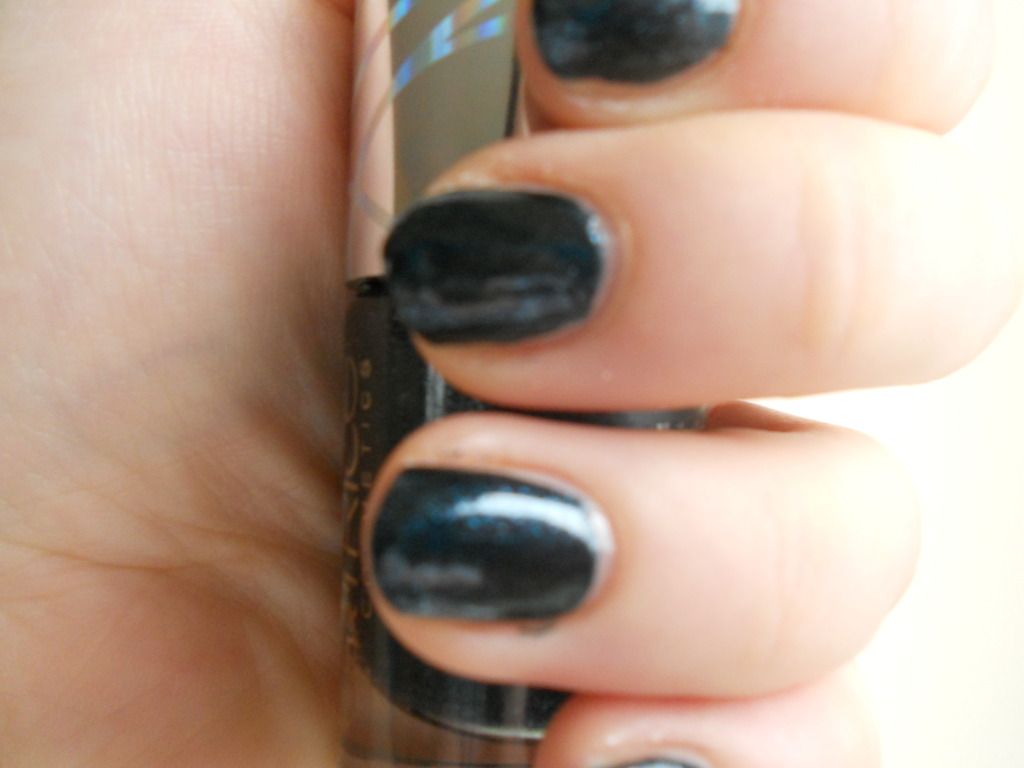 Moonlight Express
It is a deep forest green with black undertones and a shimmer running throughout it. It was very opaque with just one coat but these pictures are two coats. A polish I definitely need to wear more often!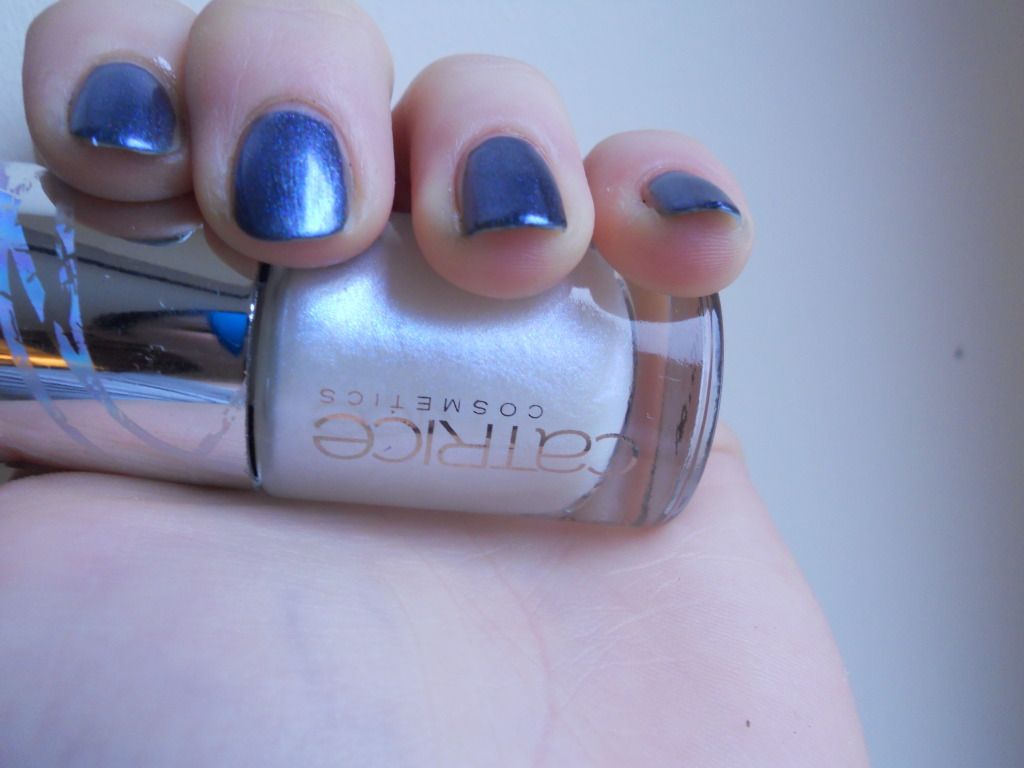 My Milkyway
This is a topcoat style polish. It is a semi-sheer, shimmery white. I have it layered over black here and it creates a blue/purple holo effect!