This is Deborah Lippmann Between The Sheets.
A purple pink, it goes on lighter on the nail than it looks in the bottle. This is my only creme Deborah Lippmann polish and I have to say I really like the formula of it. Easy to work with and quick to dry.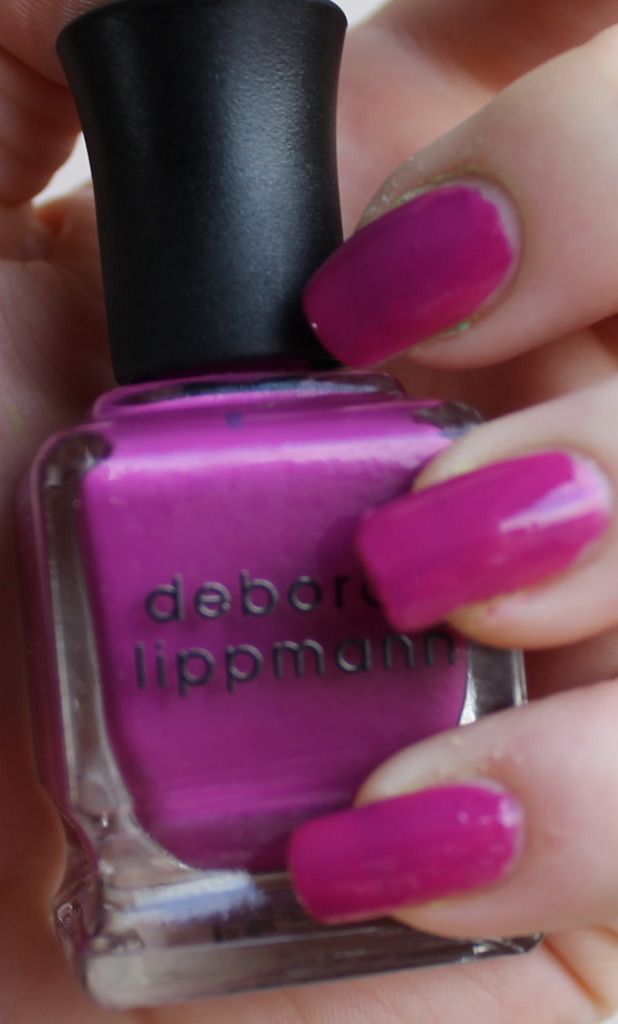 Any Deborah Lippmann recommendations for me?