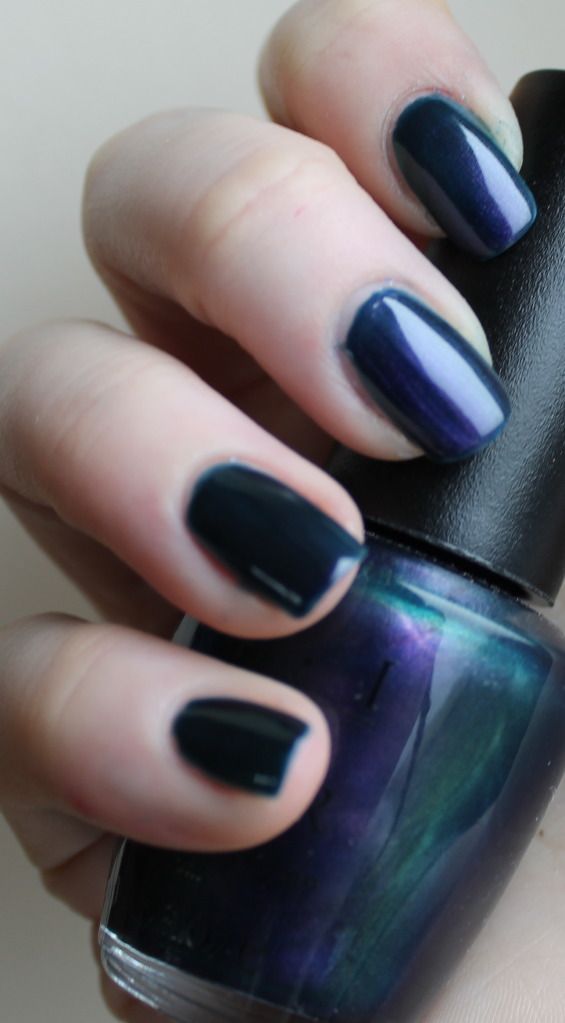 OPI Glacier Bay Blues
was a lemming of mine for quite a time as it looks like the most mesmerising polish in a bottle. I eventually found it on evilbay for a decent price. I can't say I don't like it because I do but it isn't quite as marvelous as I had anticipated.
You can see the purple and green undertones on the nail but certainly not to the same extent as in the bottle, sob!
It also took 3 coats to look decent.