China Glaze Turned Up Turquoise is one of their neon shades from the permanent line. It is a super, bright, green turquoise.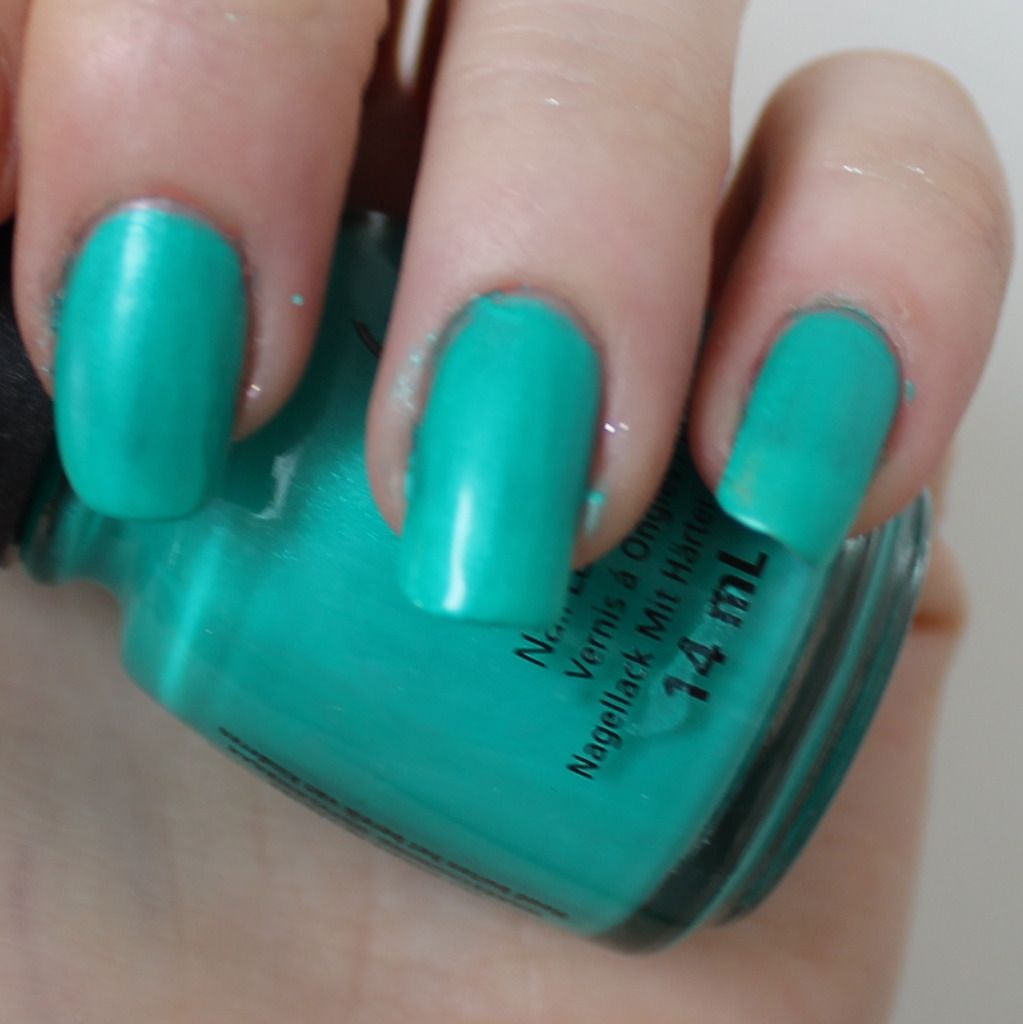 I was surprised when this dried to a matte finish, but nothing a shiny topcoat can't solve.
This a colour that really pops. I kept looking at my nails when I was wearing this, it's just such a happy, summer colour!