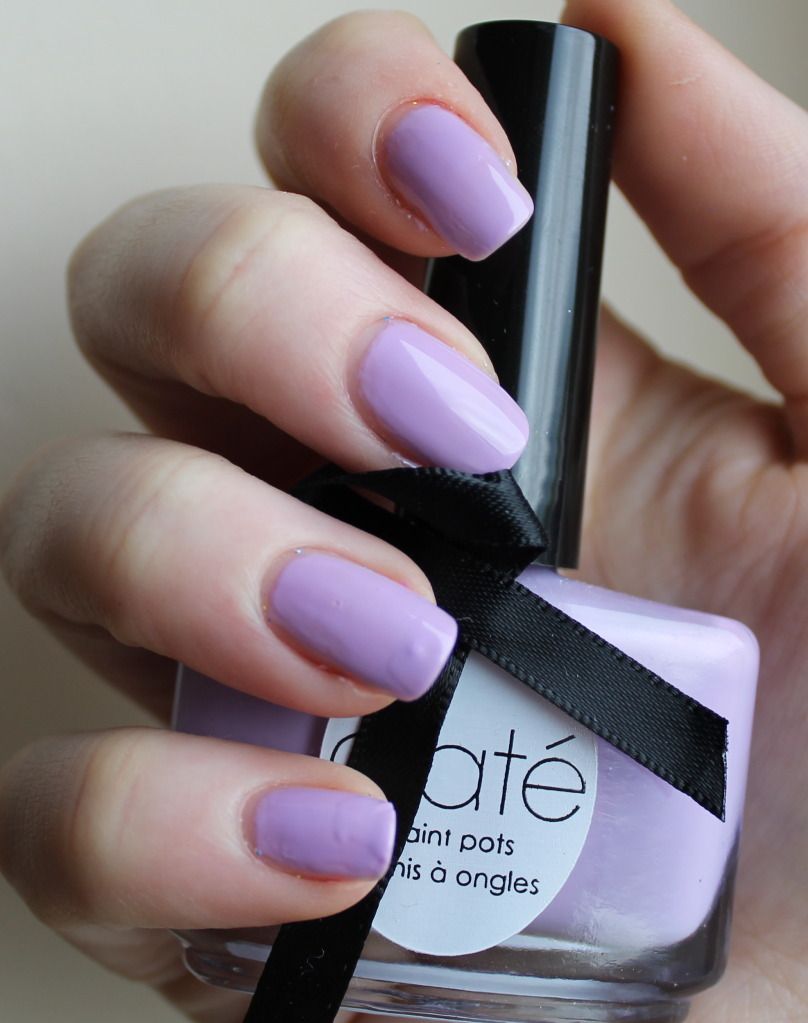 This was a magazine freebie. I love the Ciate bottles I think they look really sweet.
Purple Sherbet is a mid-tone purple crème. It has more pink tones than blue but is a nice, clean purple. To me it's a tad darker than a pastel but very fresh.
It applied flawlessly. This was 3 coats.