Essie seems to have released a bunch of collections in a very short space of time. One of the ones I noticed was the Stylenomics collection, with the polish Stylenomics.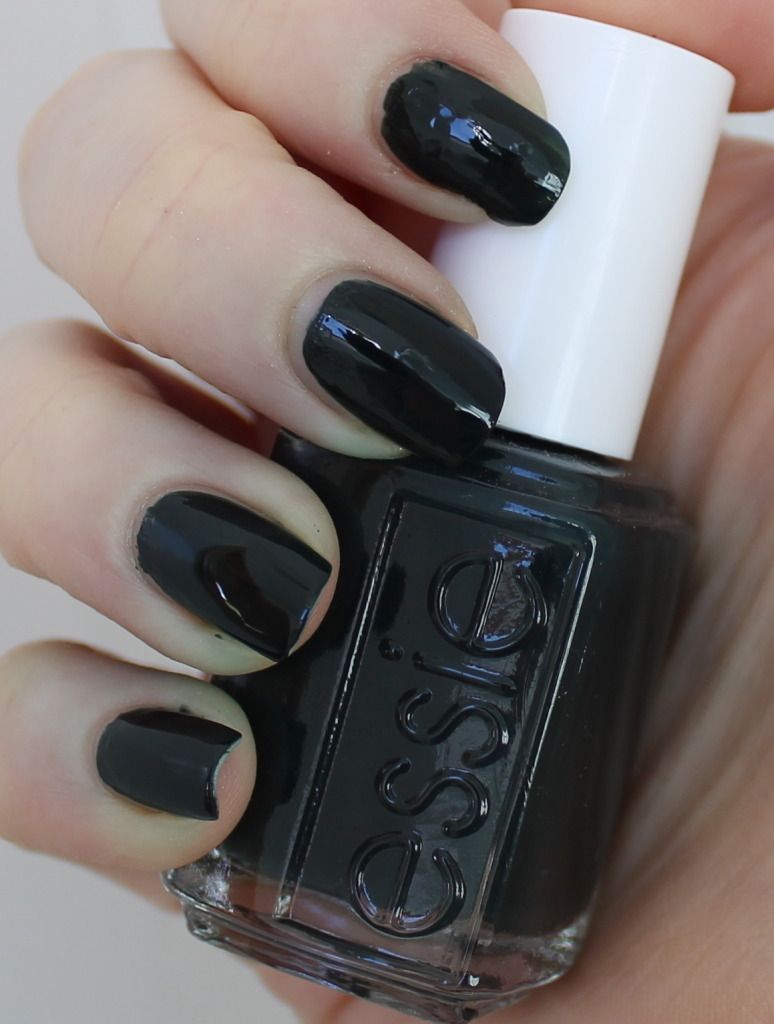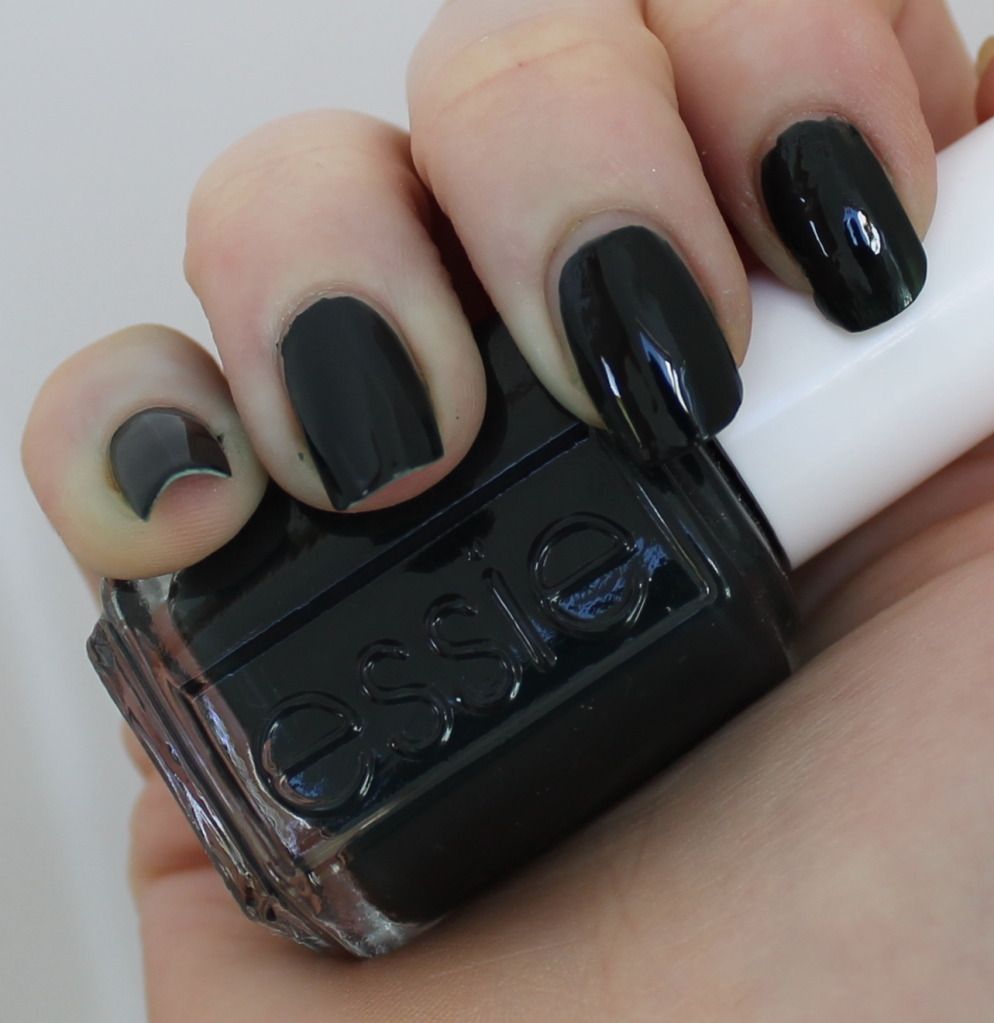 Stylenomics is an extremely dark green. To be honest I see a hell of a lot more black than green in this polish. From afar it looks black, from up close it looks black. The only times I've noticed the green is when it is in sunlight.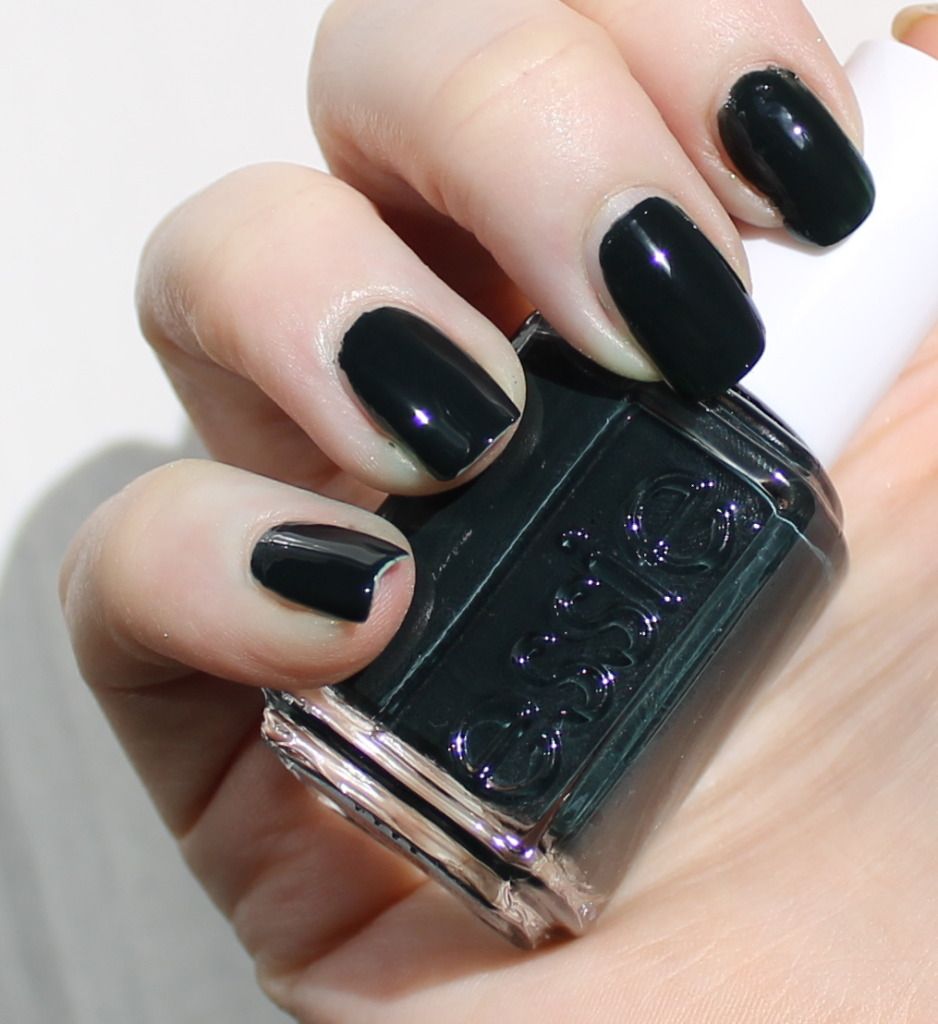 It's a crème polish, no shimmer but thankfully it doesn't look flat. Probably due to the green that's in it despite my initial hesitance to believe there was actual green in it.
Formula was great and the photos are 2 coats out of habit. 1 coat would be perfectly fine.