On the day before Halloween I have to show some kind of black polish!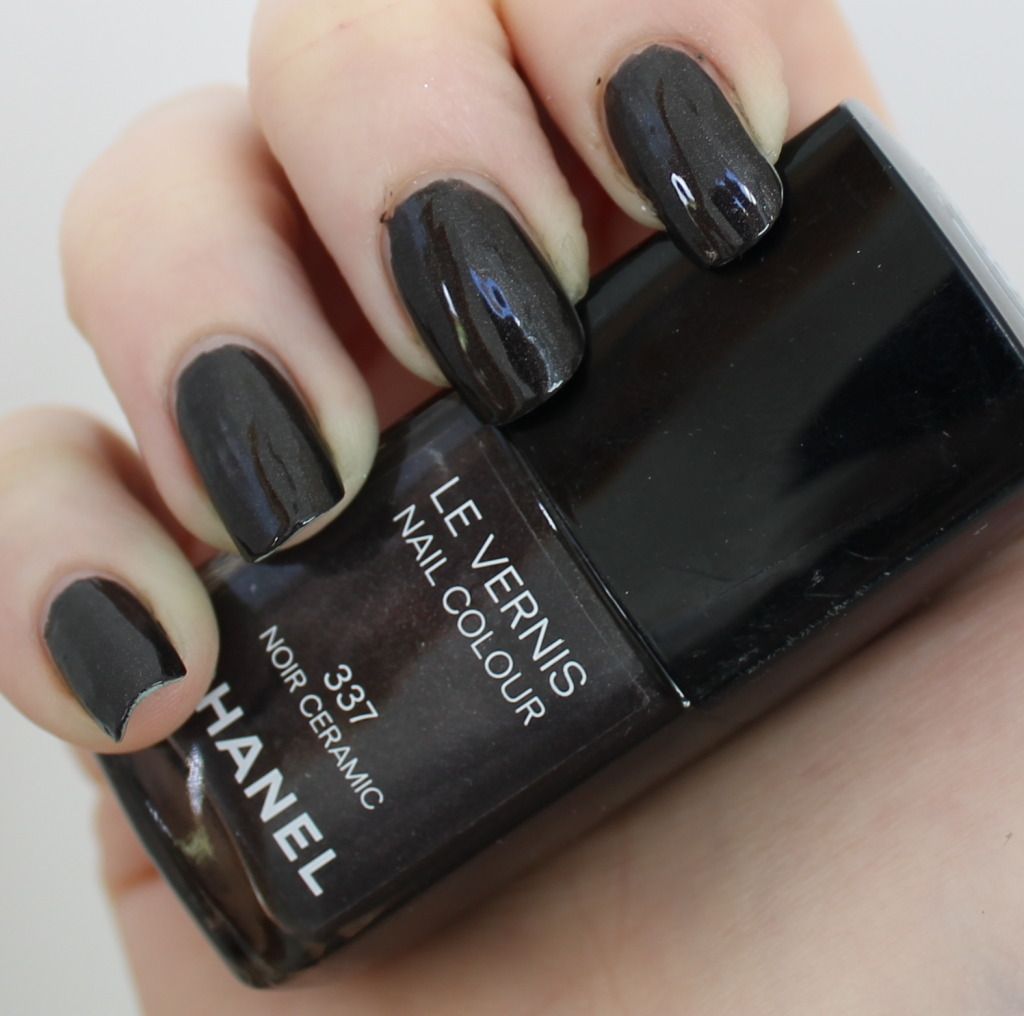 Noir Ceramic is pretty much a black polish. But not quite. It does look very black but it leans heavily towards a dark charcoal grey.
The charcoal is quite obvious to see in the correct type of lighting. I adore the shimmer that pops when it's caught right. Another polish just crying to be worn in the depths of winter!