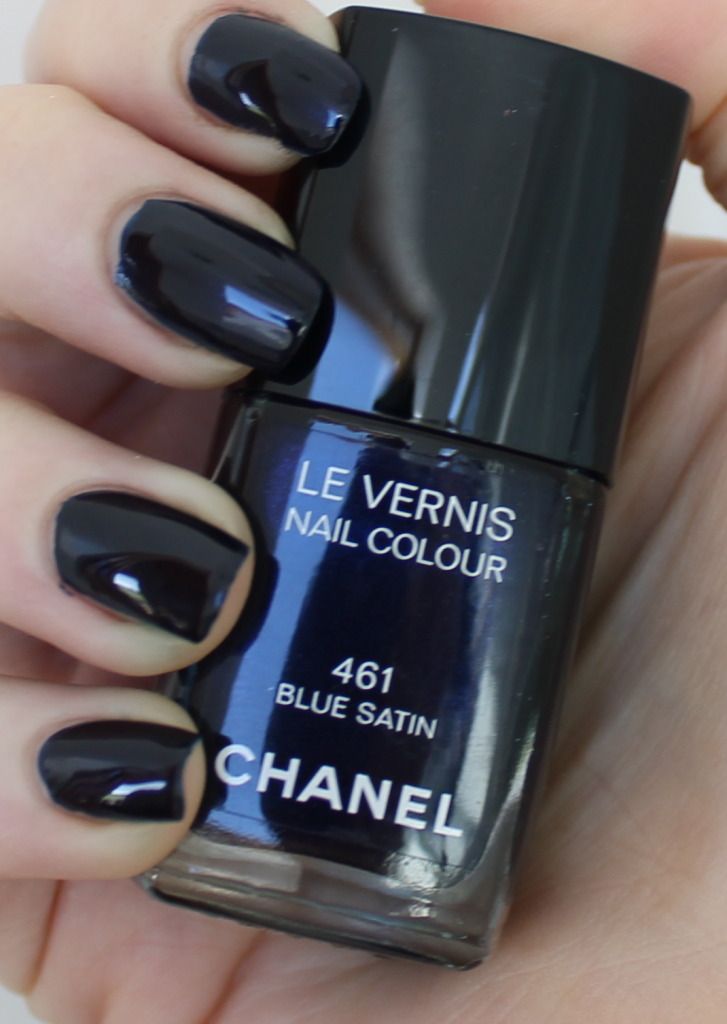 Ah Blue Satin. What's this time of year without a deep navy shade? I don't think navy gets enough love in the polish world. I love it.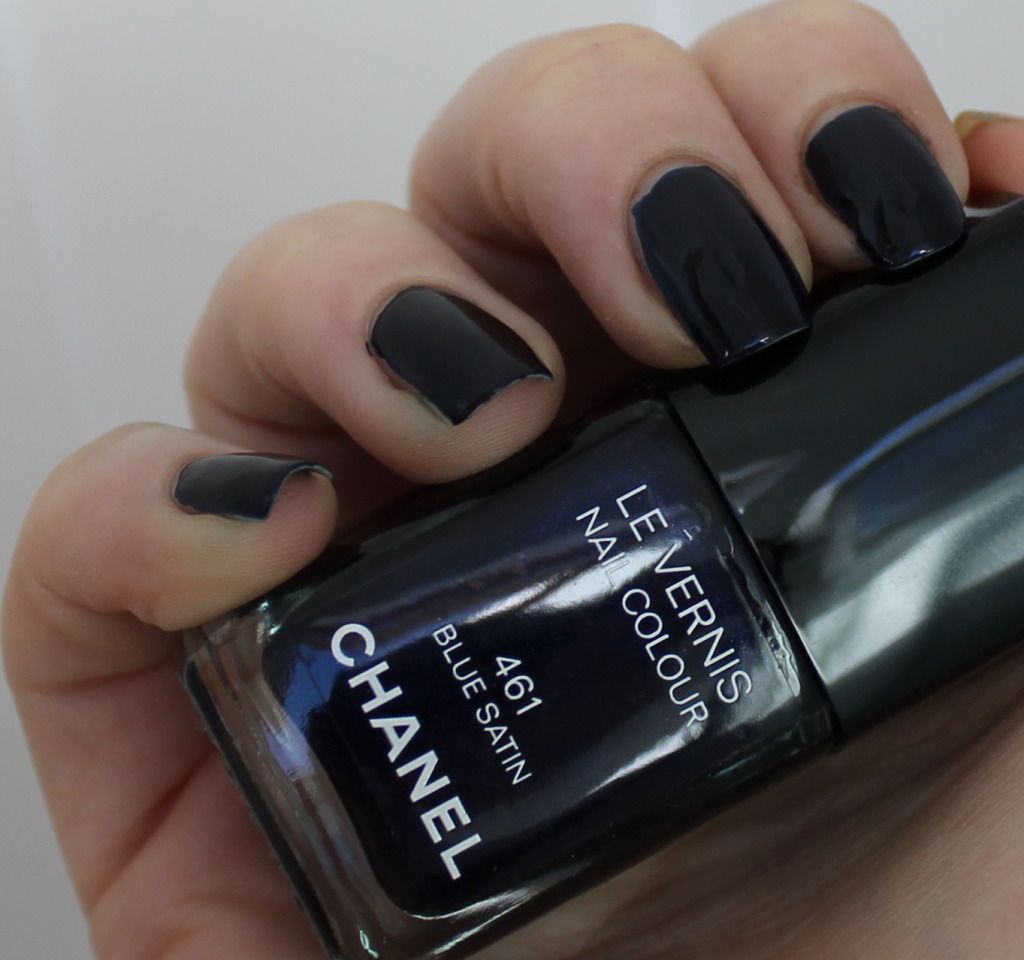 Blue Satin is probably one of my favourite Chanel polishes. I've never had a problem with the formula of any Chanel polishes but Blue Satin? Well, it practically paints your nail itself. It is a dream to apply, it just glides on effortlessly.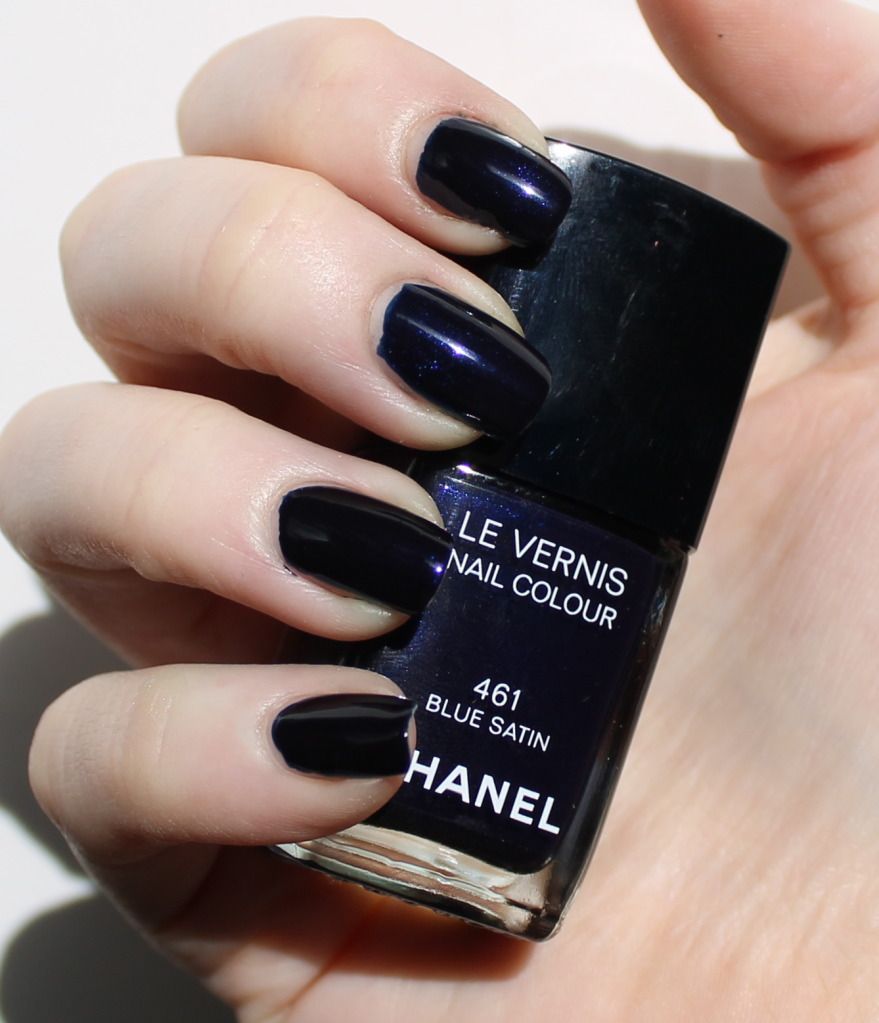 I used two coats here but if you wanted to get the bluer effect, you could certainly leave it at one coat.
I'm so glad I got this polish, it is definitely my ultimate deep, navy blue polish.