I got Razzle Dazzle ages ago in a Glossybox.
It's a pretty cool, fuchsia pink glitter in a blackened base.
When I put on the first coat, the black base was quite evident and I though oh no this is never going to build up properly. Thankfully I was wrong and by coat number 2 it was looking great as you can see from the photos.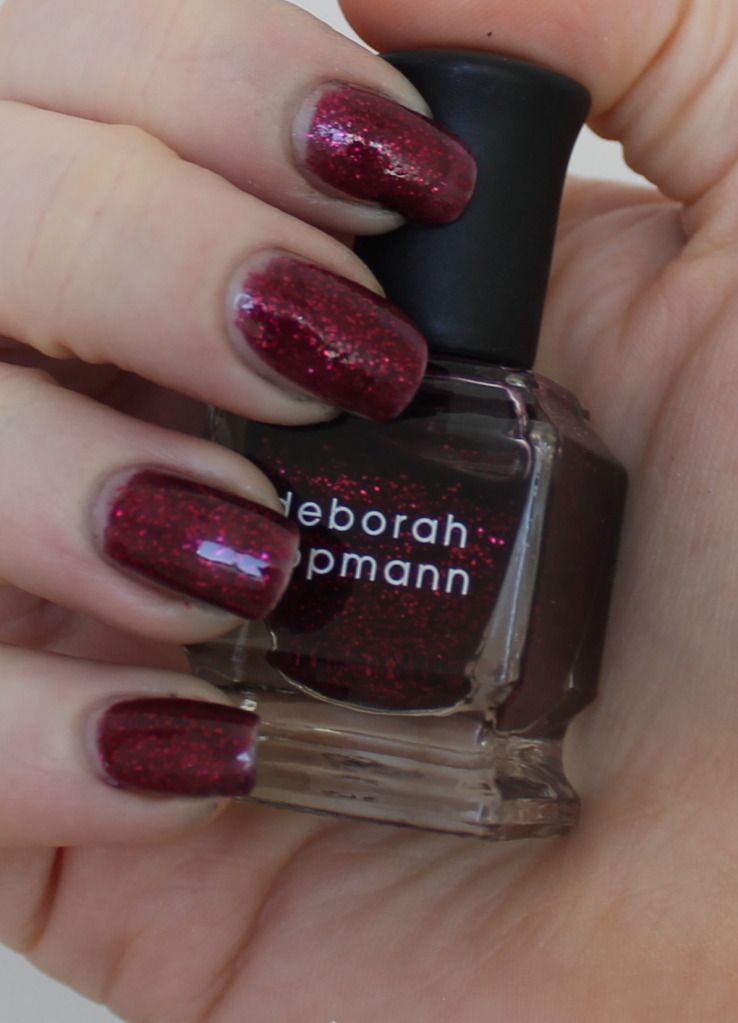 Mini bottle not enormous hand.
I think one coat of this would be pretty rocking over a black polish though!