I haven't bought any Catrice polishes in ages but Virgin Forest jumped out at me when I was passing the stand. It is from the Coolibri collection.
It's a bright, nearly emerald green. Just slightly more toned down. Leans more yellow than blue, but really mostly green.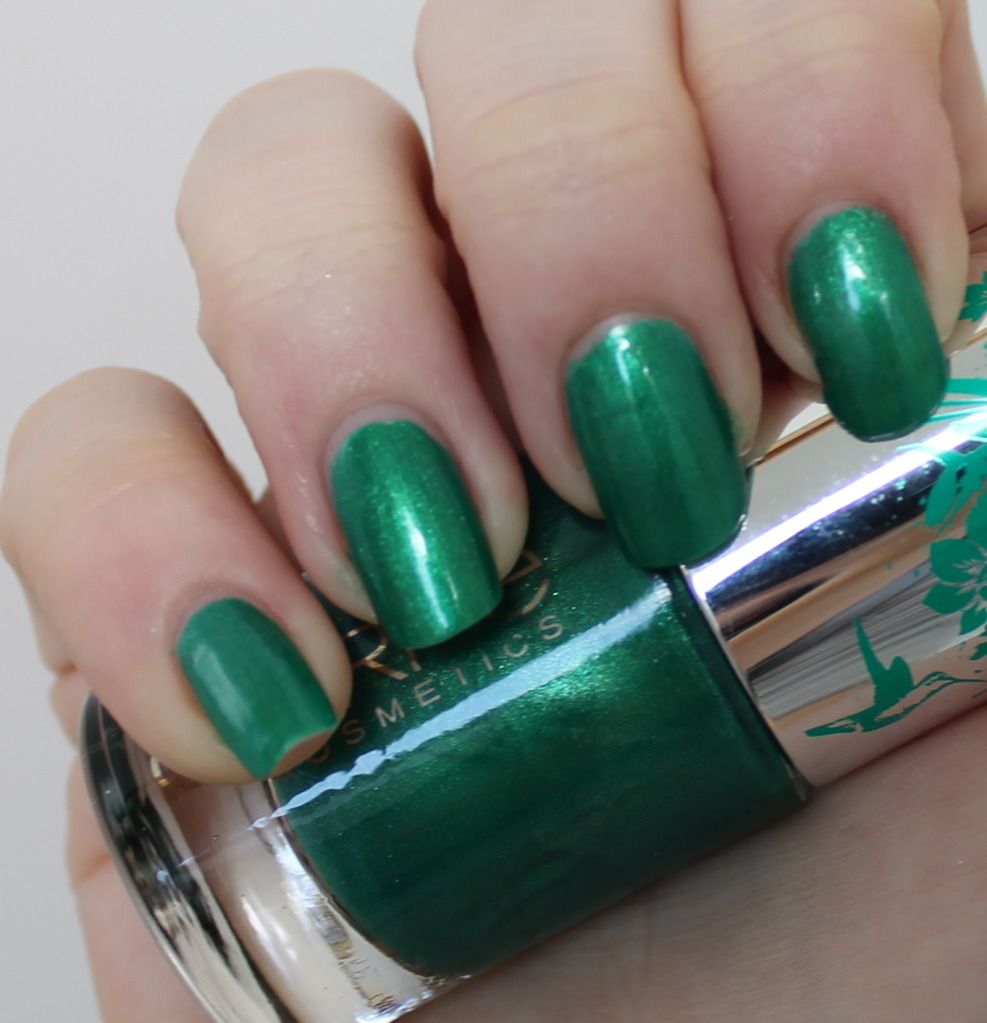 Take note, on the bottle it says use a base coat. Use a base coat. When I first tried this, it was during one of my swatching sessions so I was taking it off before it had even properly dried. This means any polishes that I swatch come off very easily. Virgin Forest was on for mere minutes and it still stained. The skin all around my nails was green. Lovely, just what I needed during a swatching session.
It's still a great colour but do use a base coat and make sure that you possess nail varnish remover that is good at tackling stains!