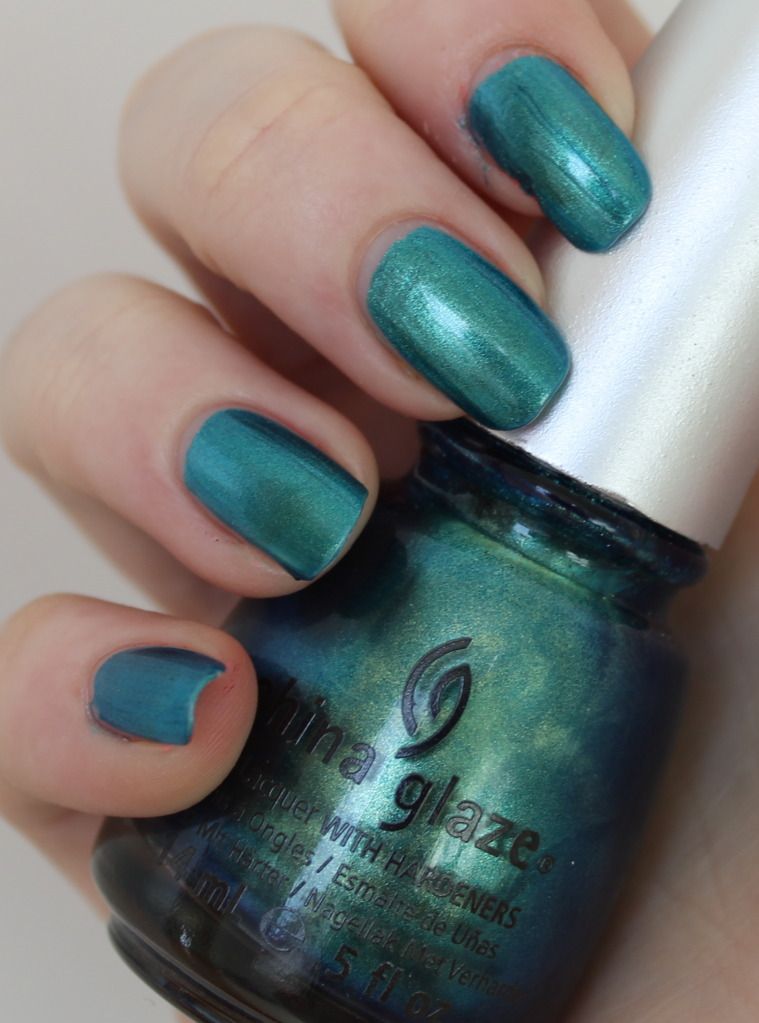 Deviantly Daring was released with the Bohemian collection a few months ago. I think this collection was supposed to be all duochromes or 'luster chromes' as China Glaze called them but when they were released, Deviantly Daring was the only colour that stood out to me.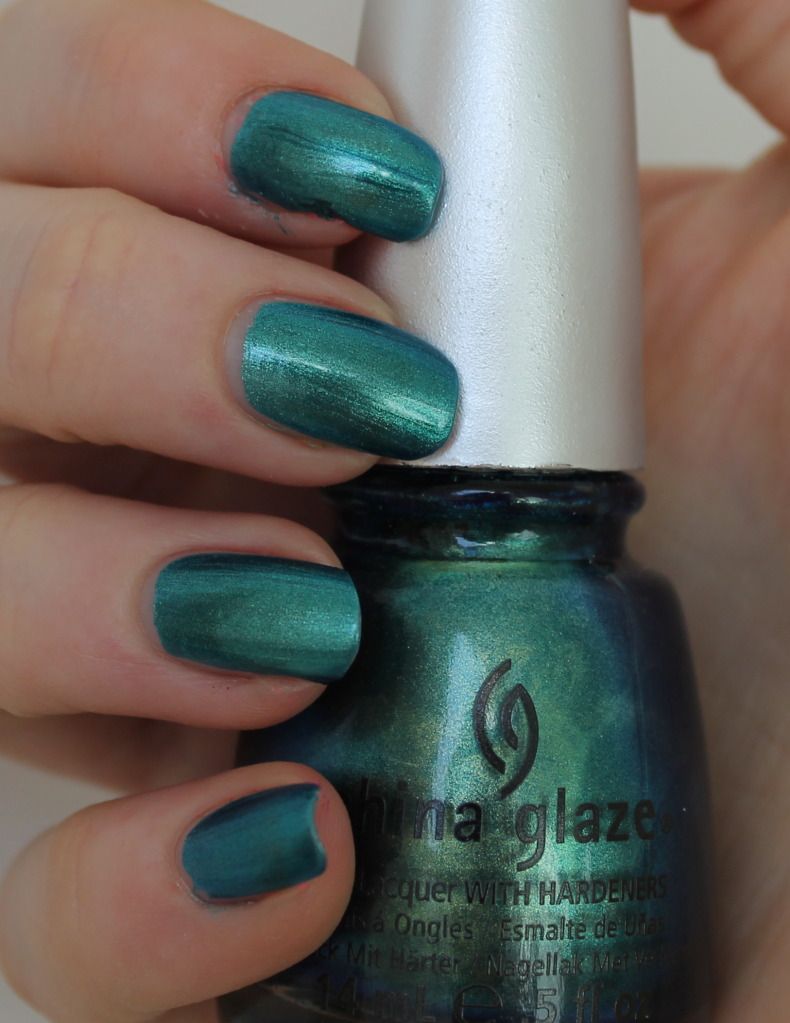 It is absolutely amazing teal blue shade. And get this; it was opaque in one coat. Yep, definitely wasn't expecting that!
Did you get any polishes from the Bohemian collection?