I was sent this Anna Sui polish by a nail polish friend. How adorable is the floral box?
And look at the bottle! Look! I love bottles that are a bit different.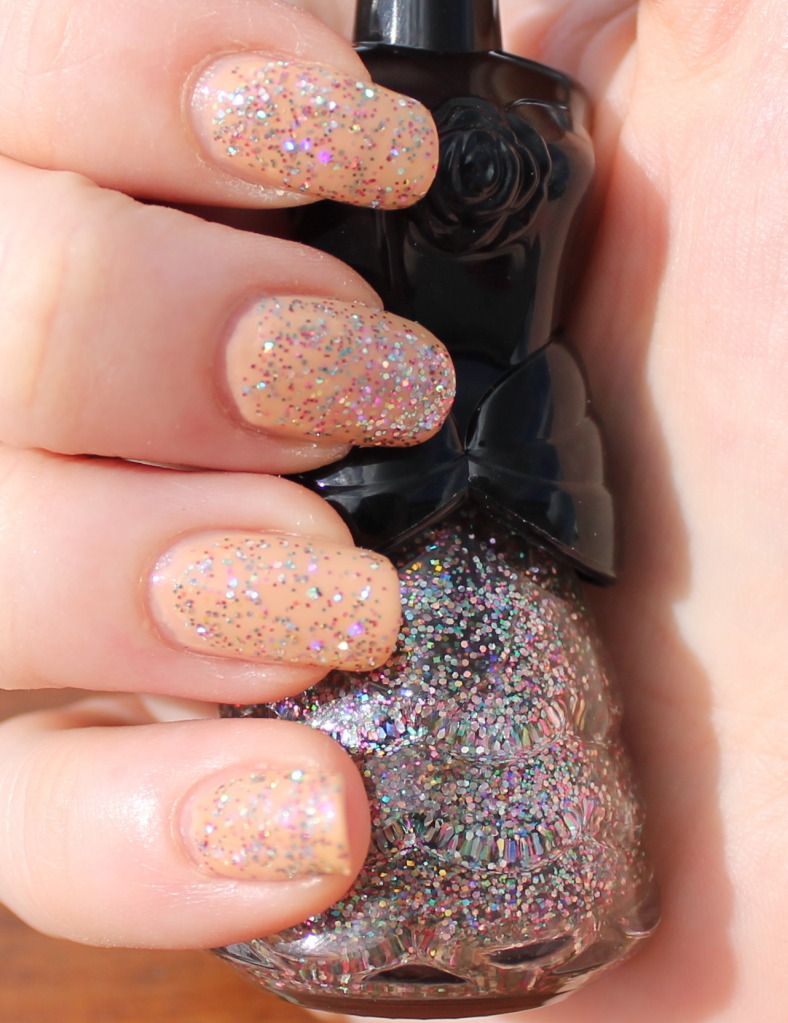 There is no name on this polish but it is number 080. It consists of medium sized multi-glitter particles. I layered it over yesterday's Chanel Jade Rose and I think they look just divine together.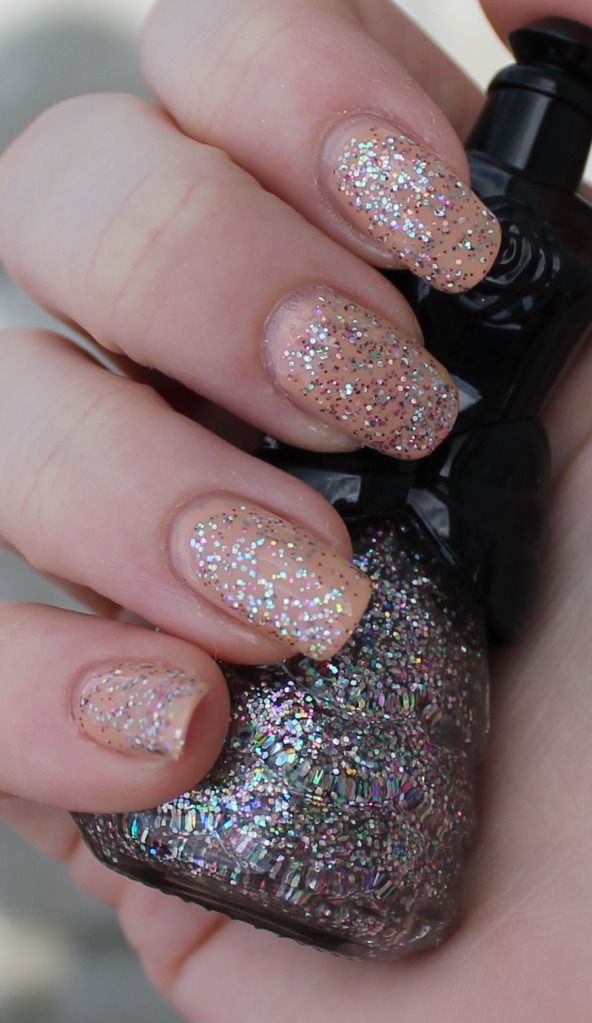 This was one coat of glitter over 3 coats of Jade Rose.