I picked this duo up sometime last year.

The standout end for me has to be the black. It is the blackest, darkest, most opaque black I own! The photos are only 1 coat! A truly great black to have.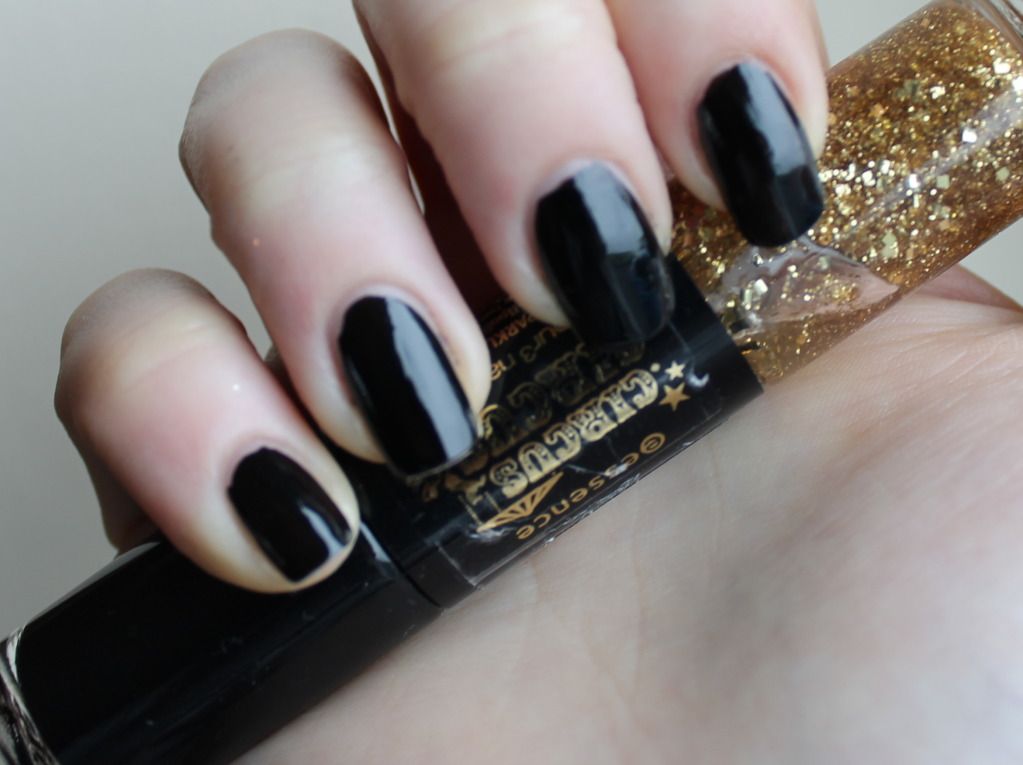 The gold glitter is a chunky glitter in clear suspension. I like the combo of the two of them. I've also used it layered over brown polish and it looks fantastic with them as well!