Today's post features some of my favourite products for lips and tips that I've been wearing a lot of during these past autumnal months. The perfume I included is Flower by Kenzo and it is one of my all-time favourite perfumes. It's a heavier floral scent, perfect for this time of year.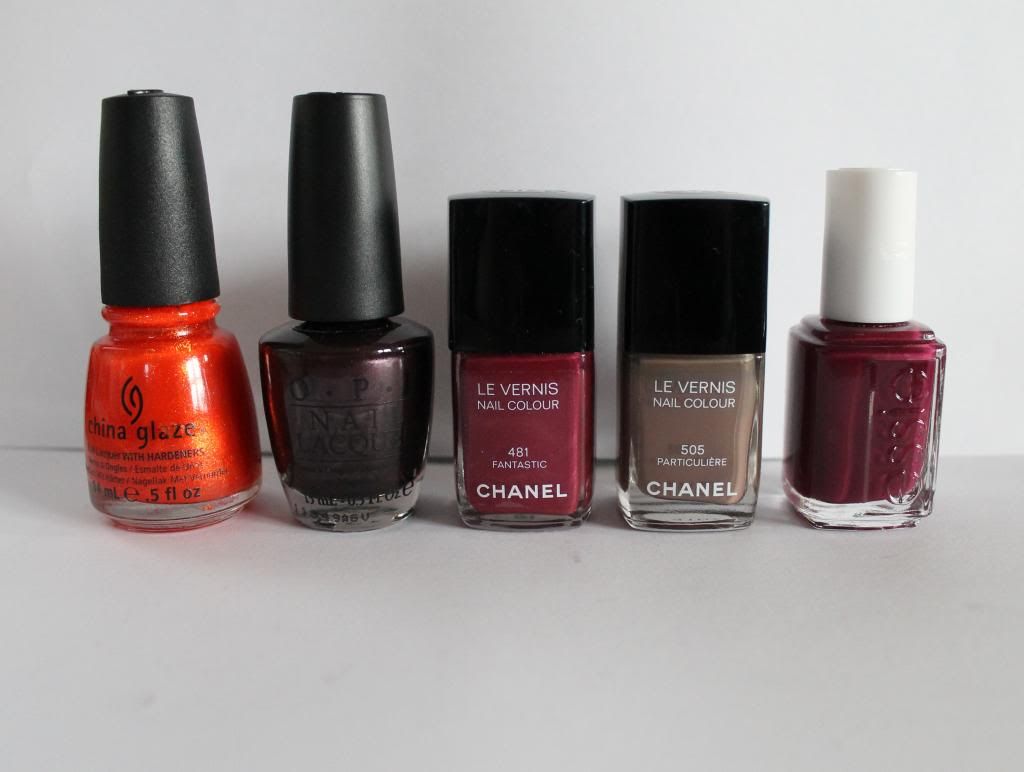 Nail polish wise, I have loved wearing these 5 shades - when I'm not trying out new polishes of course! I'll link to previous post swatches if I have them.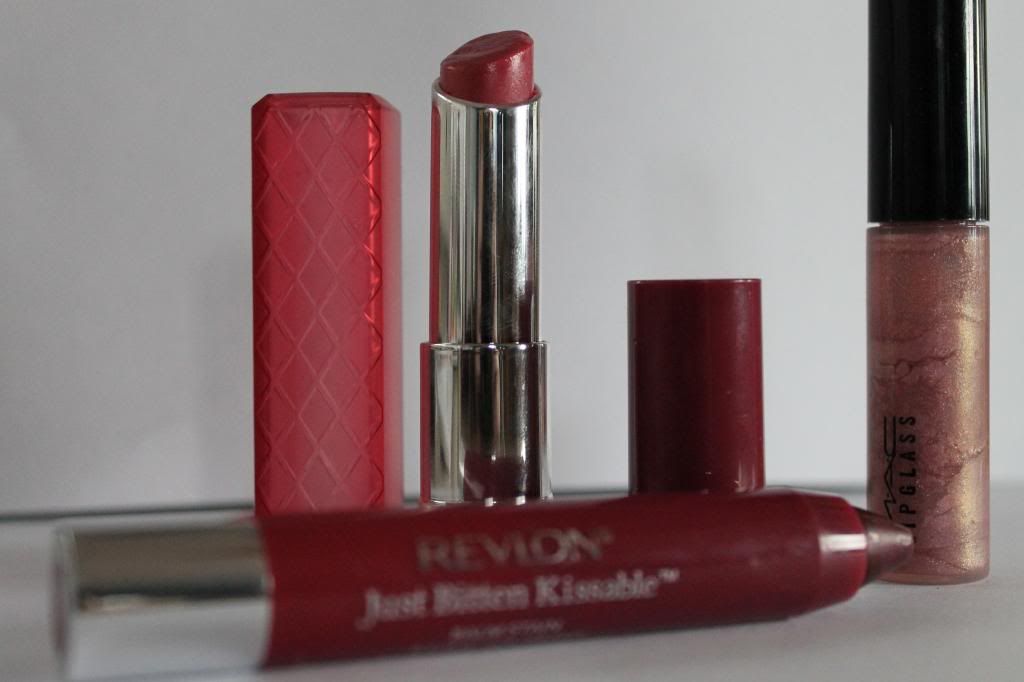 I have three lip colours that I have reached for over and over again these past few months and I can see this trend continuing for the next few!
If I just want a quick wash of berry colour I've been using the Revlon Lip Butter in Berry Smoothie. Very easy to apply and is my current favourite daytime colour. Unfortunately Berry Smoothie is one of the lip butters unavailable here but I managed to get it for a good price on eBay (Brand new of course!!)
My next favourite is another Revlon lip product, this time one of their Just Bitten Kissable lip stains in the shade Crush. This is a highly pigmented berry colour and is perfect for wearing at night. I really like all of the Just Bitten lip products that I've tried, I'll do a review post soon. Very impressed with so many of their products releases this year.
The final product is a lipgloss by MAC in the shade Dreamy which is a purple/pink colour with slight gold reflects. It's a colour that I never would have gotten myself but my mum picked it up for me when she was away and I love it. It is beautiful layered over the berry shades. Although it does mute the berry shade slightly, the combination that it creates looks fantastic.
What have your favourite products been this Autumn?