This is a quick and easy green/gold slightly smoky look that can be easily worn during the day.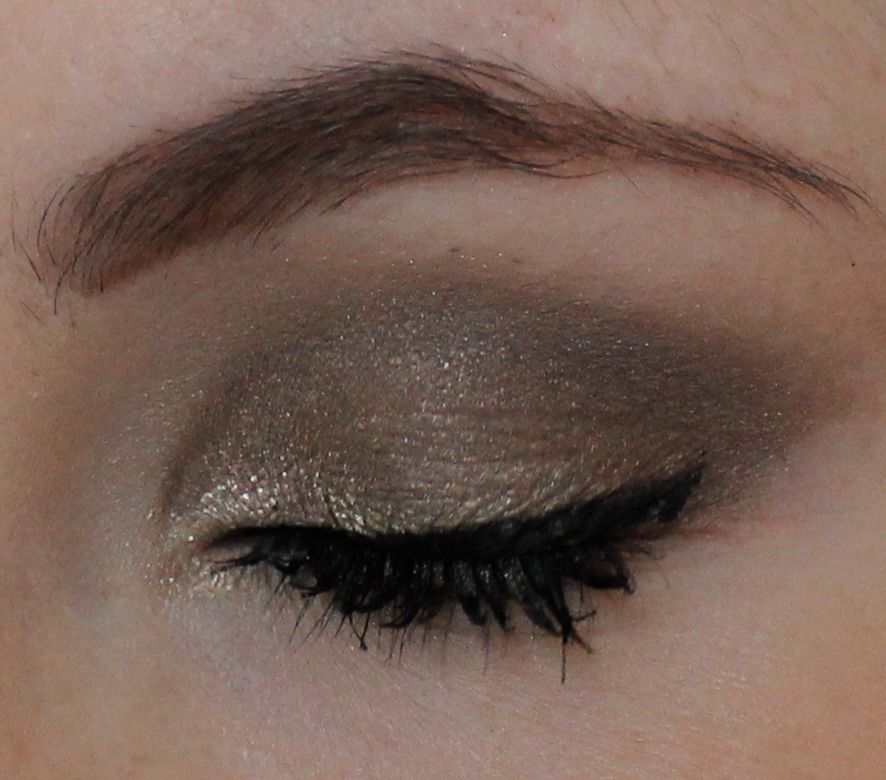 To get this look I:
Applied UDPP in Eden all over the lid.
Used Maybelline Colour Tattoo in On and On Bronze over 3/4 of the lid.
Used Catrice eyeshadow pen in Precious Nectar on the inner quarter of the lid.
Packed No7 Golden Leaf eyeshadow on 3/4 of the lid and up into the crease.
Placed L'oreal Infallible shadow in Iced Latte on the inner quarter of the lid.
MAC Mineralized Eyeshadow in Universal Appeal was ran through the crease.
MAC eyeshadow in Brulé was applied under the brow bone.
NYX eyeliner in Jewel was used on the lower lash liner and waterline.
Essence Liquid eyeliner in Black was used to line the upper lash line.
Finally Benefit's They're Real mascara was applied.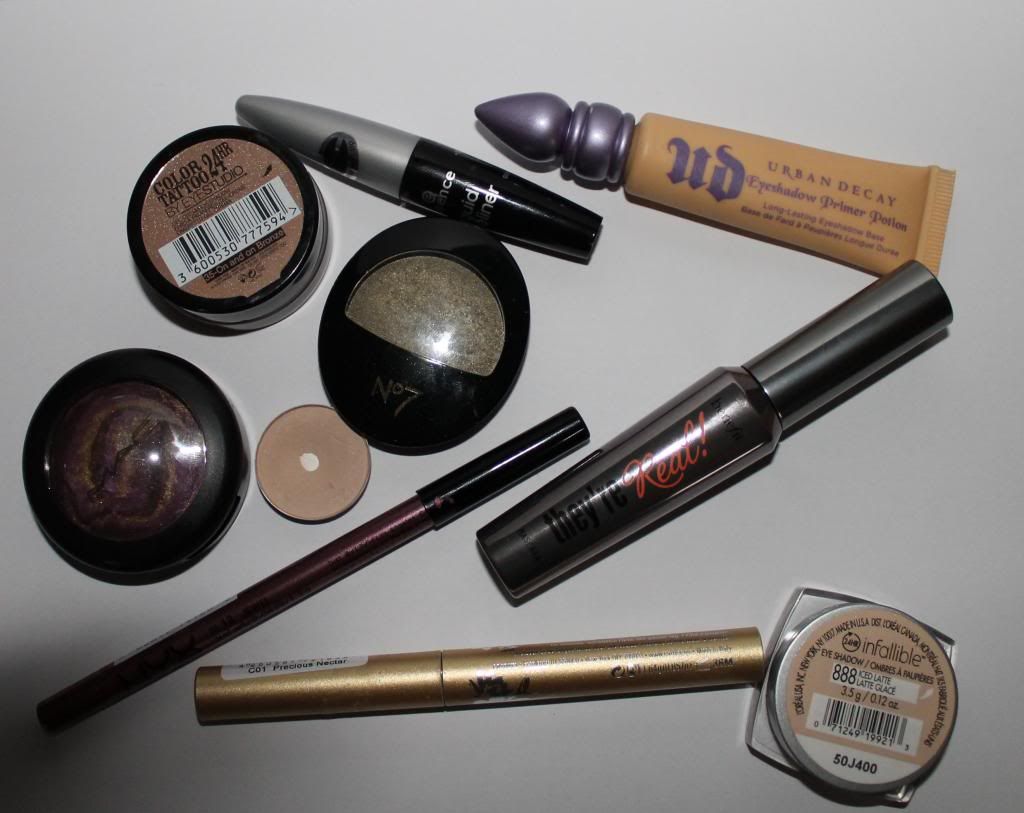 I was really pleased with this eye look, especially as I was trying to use products that have been a bit neglected such as the No7 eyeshadow.