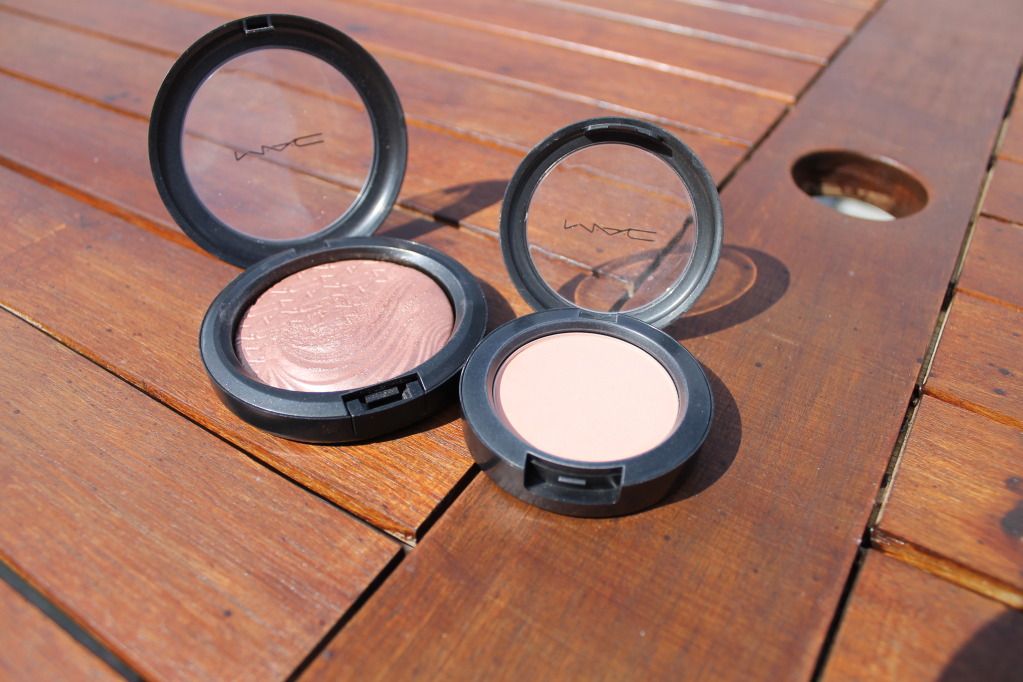 MAC MSF in Superb and MAC Immortal Flower Blush
This blush and highlighter duo have been a favourite peachy cheek look of mine for a while. While both items were limited edition products from MAC this year (Immortal Flower from Tres Cheek and Superb from Extra Dimension) Superb is currently been repromoted with the Glamourdaze Holiday collection.
Superb is a strongly pigmented, rose-gold type shade with plenty of peach undertones. A little goes a long way but it gives the most incredible sheen to cheeks, especially layered over a matte peach blush like Immortal Flower.
If you missed out on Superb earlier this year, now is the time to get it!
Superb layered over Immortal Flower
Speaking of the Holiday collections has anybody gotten anything yet? I have my eye on a few lipsticks from Glamourdaze, so many pretty ones! And the lip bag sets are so cute!