As I'm going to see the final Twilight film tonight I thought it would be appropriate to show you the make-up I picked up from the Essence Twilight collection!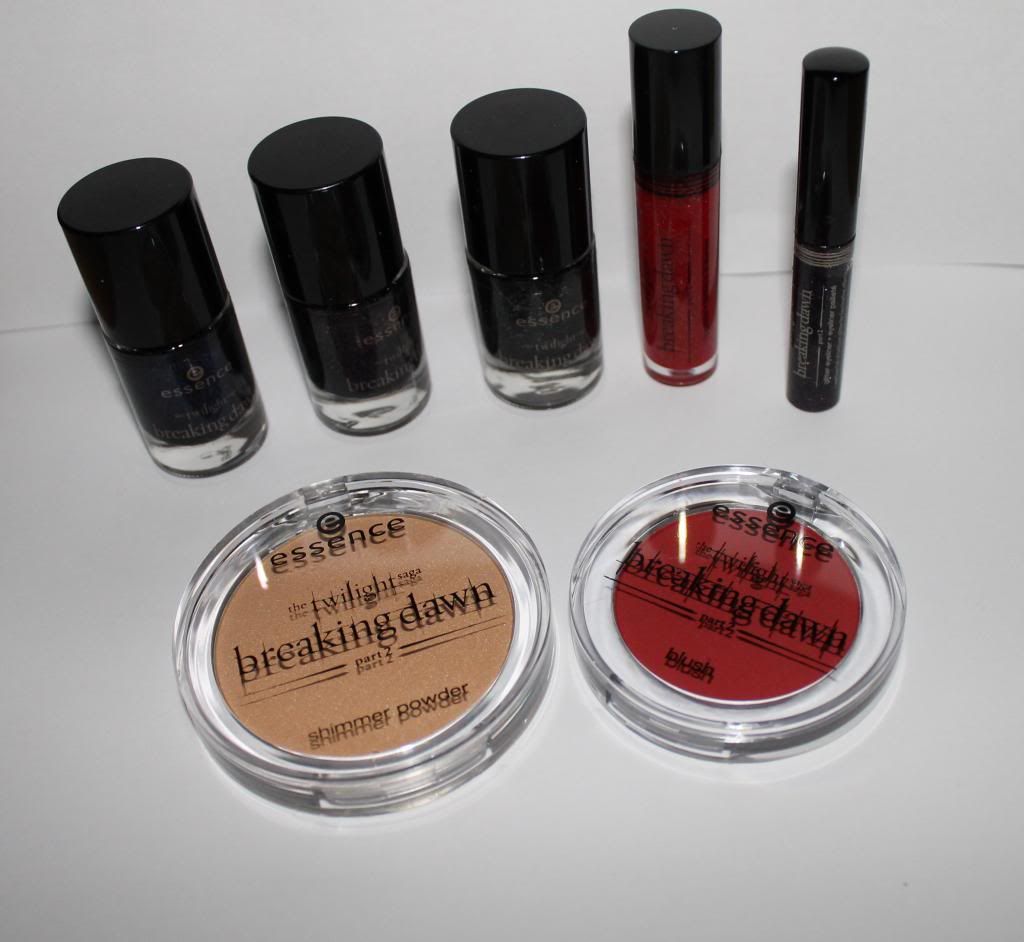 Although I enjoyed both the Twilight book series and films, I can't say I'm a 'Twihard'. Nonetheless I was looking forward to the release of the Breaking Dawn Part 2 limited edition make-up collection that Essence launched to coincide with the release of the last film in the franchise.
Being me, it was no surprise that what I was most looking forward to was the nail varnishes.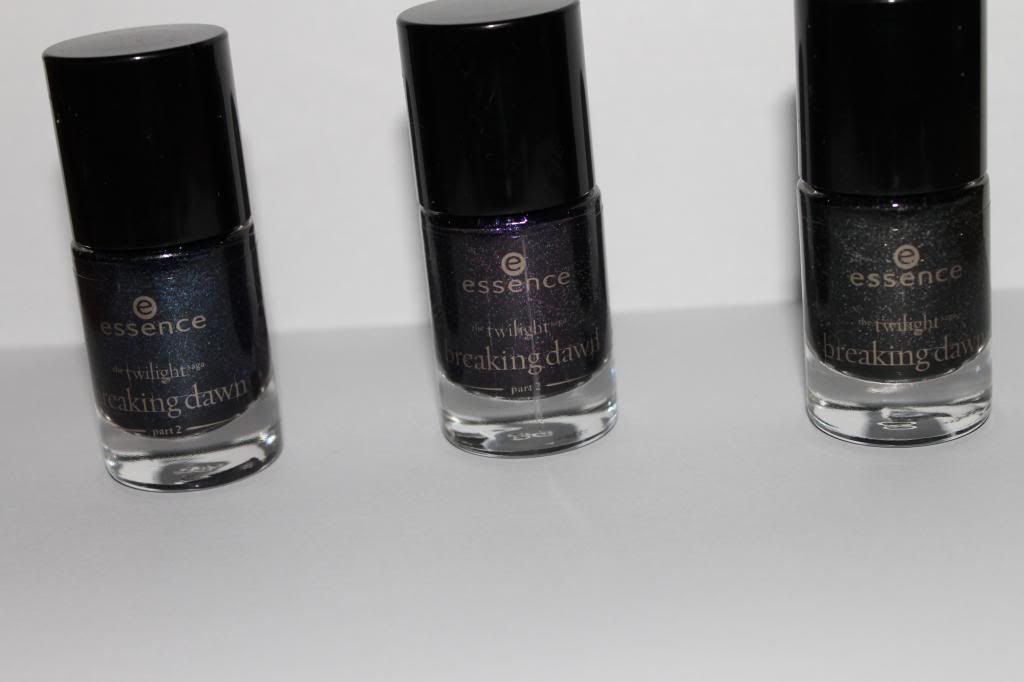 Jacob's Protection, Alice Had A Vision - Again and Edward's Love
There were four released with the collection and I got 3 of them. Jacob's Protection is a dark blue shimmer, Alice Had A Vision - Again is a dark purple shimmer and Edward's Love is a black shimmer. The fourth one in the collection was a gold foil style one.
I've never tried any Essence make-up before but I got four items from this collection - a blush, a highlighter, a lipgloss and a glitter eyeliner.
Bella's Secret and Renesmee Red
Bella's Secret is a beautiful golden-beige highlight powder. The blush Renesmee Red, while pigmented is not quite the shocking red it looks to be. A gentle flush is what the swatches bring.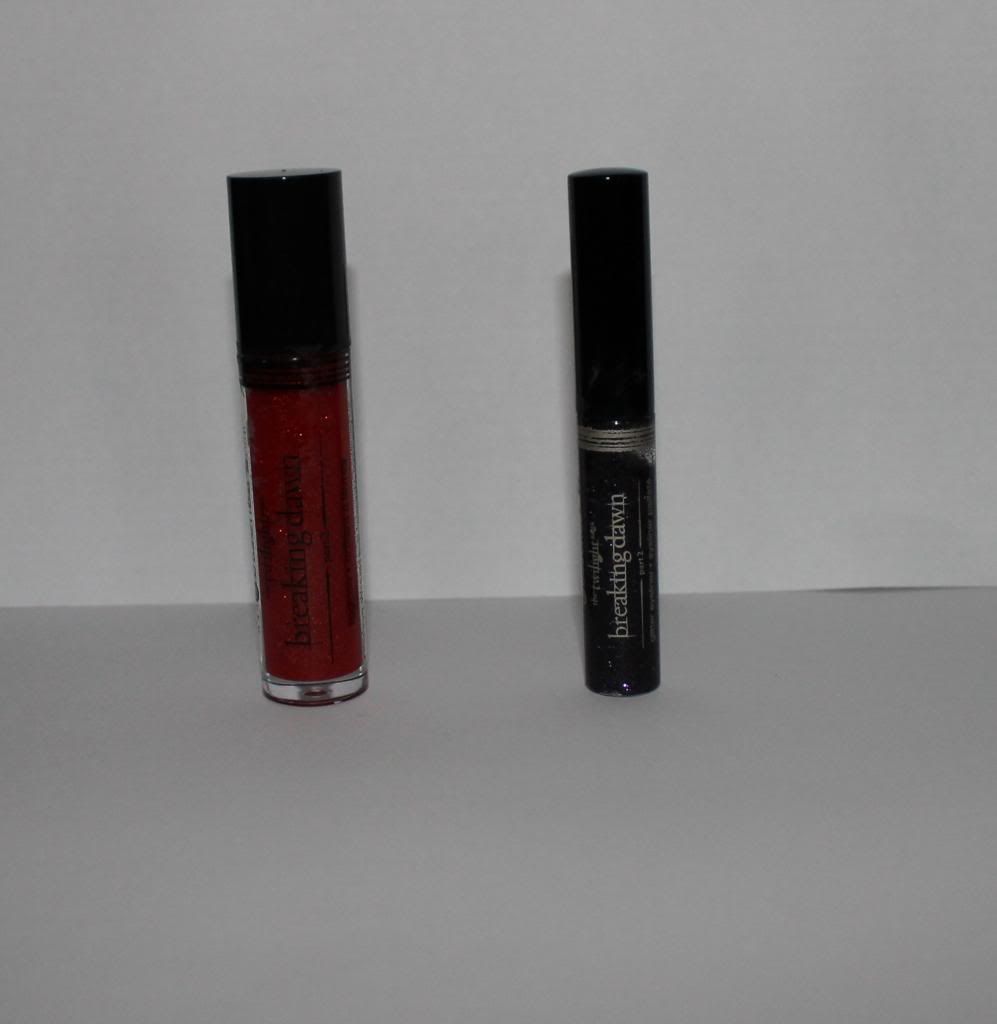 Renesmee Red and Alice Had A Vision - Again.
Lastly is the lipgloss and eyeliner. Renesmee Red (They like re-using the names on products!) is a red lipgloss with teeny pieces of gold sparkle. It's not opaque but it does leave a nice, heavily tinted sheen on the lips. I was skeptical of how the formula would be but it surprised me. It's quite a soft and smooth formula and thankfully the gold shimmer pieces were not gritty feeling. It was slightly sticky but not sticky enough for it to be an annoyance. The scent of it is divine.
The purple glitter eyeliner is patchy like nearly all glitter eyeliners. For the price though, it's perfectly fine. I sometimes like to add that hint of sparkle to black eyeliner and this will be perfect for layering over it.
Swatches L-R: Renesmee Red (lipgloss), Alice Had A Vision - Again, Bella's Secret and Renesmee Red (blush).
Did you get anything from this Essence collection?