It's time for another seasonal nail polish pick post, yay! And what better way to start Christmas month than with a nail polish post:)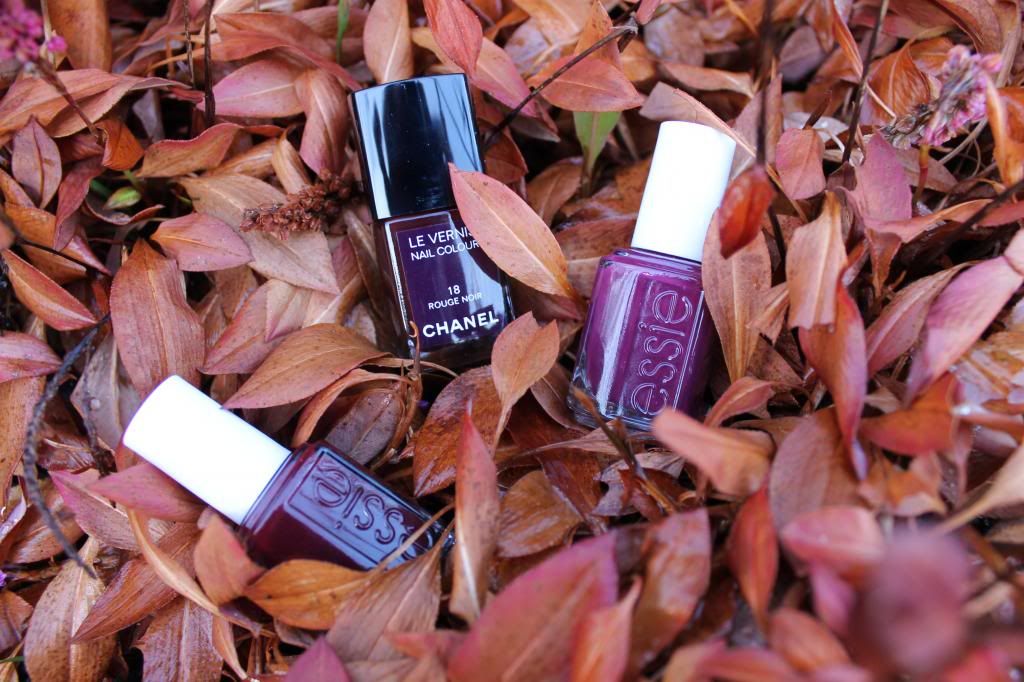 Essie Berry Hard, Chanel Rouge Noir, Essie Bahama Mama.
My first favourite colour theme to wear in this winter are plummy-purple-reds. The 3 that I know I will be wearing frequently are Essie Berry Hard, Chanel Rouge Noir and Essie Bahama Mama.
Essie Stylenomics, Revlon Rainforest.
I love greens anytime of year but the 2 above are super pretty for winter. Essie Stylenomics is a very dark, blackened green. Revlon Rainforest is a shimmer forest green.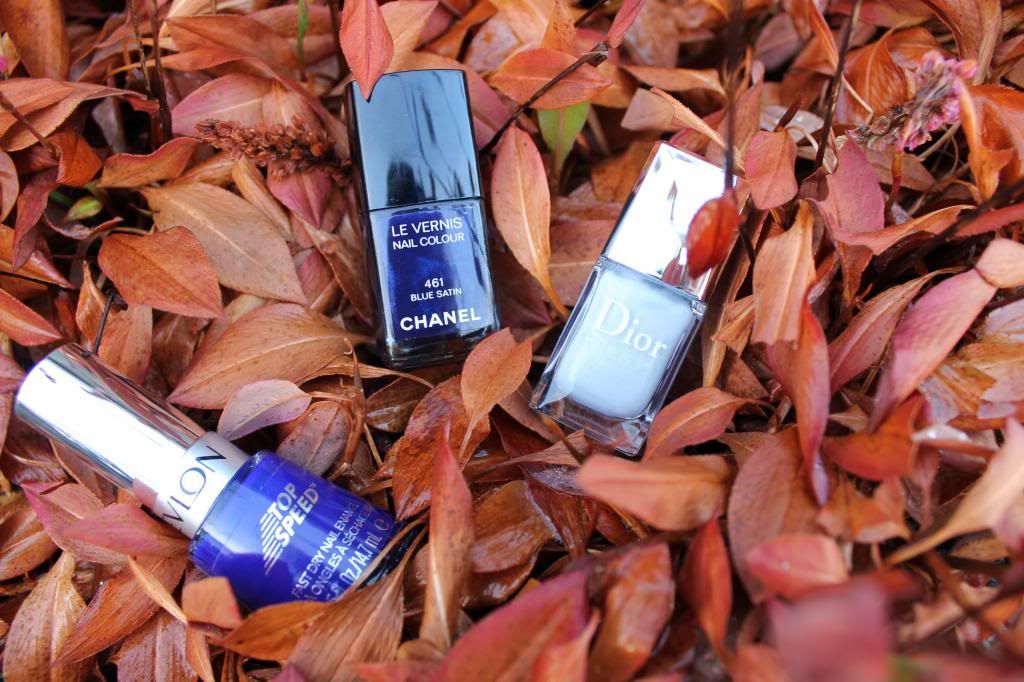 Revlon Royal, Chanel Blue Satin, Dior Glacier.
Next up is some blues. Revlon Royal is my current favourite blue of that shade. I have a number of bright, rich blues in my collection but this is the current favourite. Chanel Blue satin is the ultimate, deep, nearly liquid navy blue. And of course the blues wouldn't be complete without an icy blue for winter. Dior Glacier is the perfect icy blue.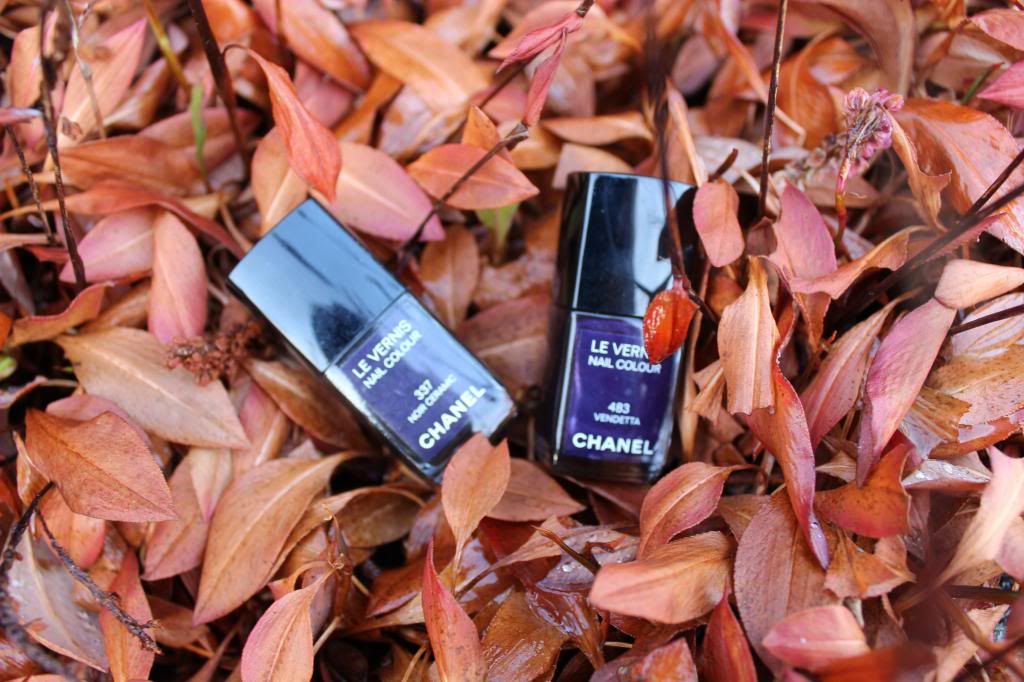 Chanel Noir Ceramic, Chanel Vendetta.
The final 2 polishes I've chosen are Chanel Noir Ceramic, which is a lightened black with subtle shimmer. Chanel Vendetta is a beautiful deep jewel-toned purple.
What polishes will be adorning your nails this winter?