I mentioned in my What's In My Shower post that I was going to pick up some new body stuff from Lush. I got 2 of the Limited Edition Christmas shower gels, a shower jelly and an exfoliator.
First up are the two shower gels. I got what I consider a 'morning' and a 'night' shower gel.
Ponche is definitely the morning one. Lush say "With orange juice and a shot of tequila. Inspired by traditional Mexican Christmas punch, this shower gel is bright,boozy, fruity and uplifting". I love the smell of this and to me it smells fruity. I don't really get any alcohol smell off it, so don't worry about your boss thinking you've been out on the lash if you shower with this before work!
The night one is Twilight, "A lavender and malt notes shower gel to calm, relax and comfort as it helps you transition from day to night". This certainly smells of pure comfort and is heavily laced with lavender.
The last body wash item I got was Whoosh shower jelly. Whoosh is the first shower jelly I've bought so I'm looking forward to seeing how it works. Whoosh is going to be another morning shower product based on the zingy, fresh smell. It's made with lemon, limes and rosemary - very citrusy.
Finally from Lush I got Rub Rub Rub which is a shower scrub. It's an ocean salt scrub but it is blossom scented and it smells incredible. Can't wait to try it!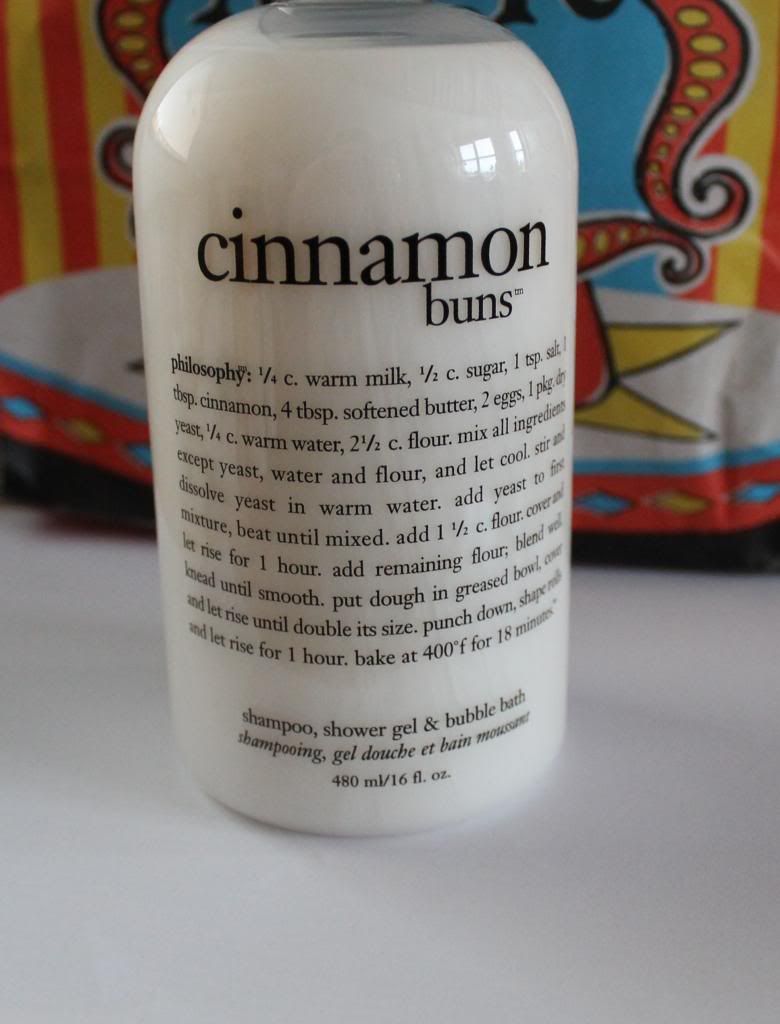 Now although I didn't get this last product from Lush I thought I would add it in here as it seems the best place for it. It is Cinnamon Buns from Philosophy. It smells so cozy and warm and it is the perfect body wash for cold, winter nights. And the bottle is huge! I'll be using this next winter as well I think!
Did you buy anything from the Lush Christmas collections? or Philosophy?