I do love wearing a purple eye, so here's a look I've sported a few times recently.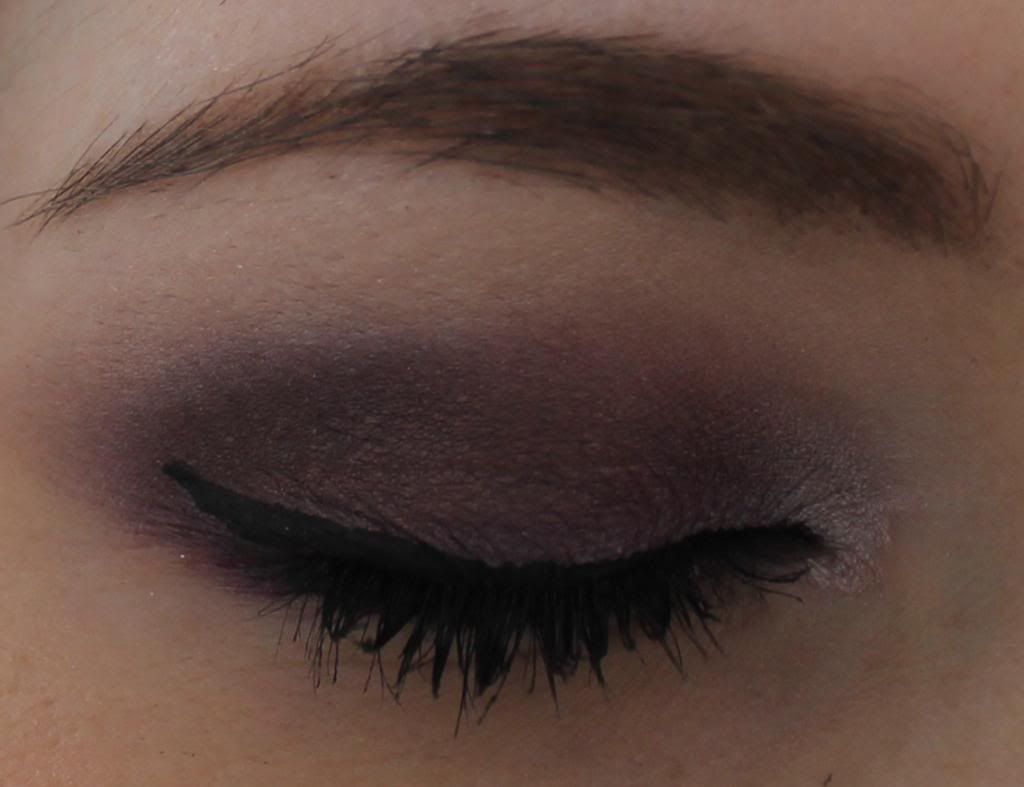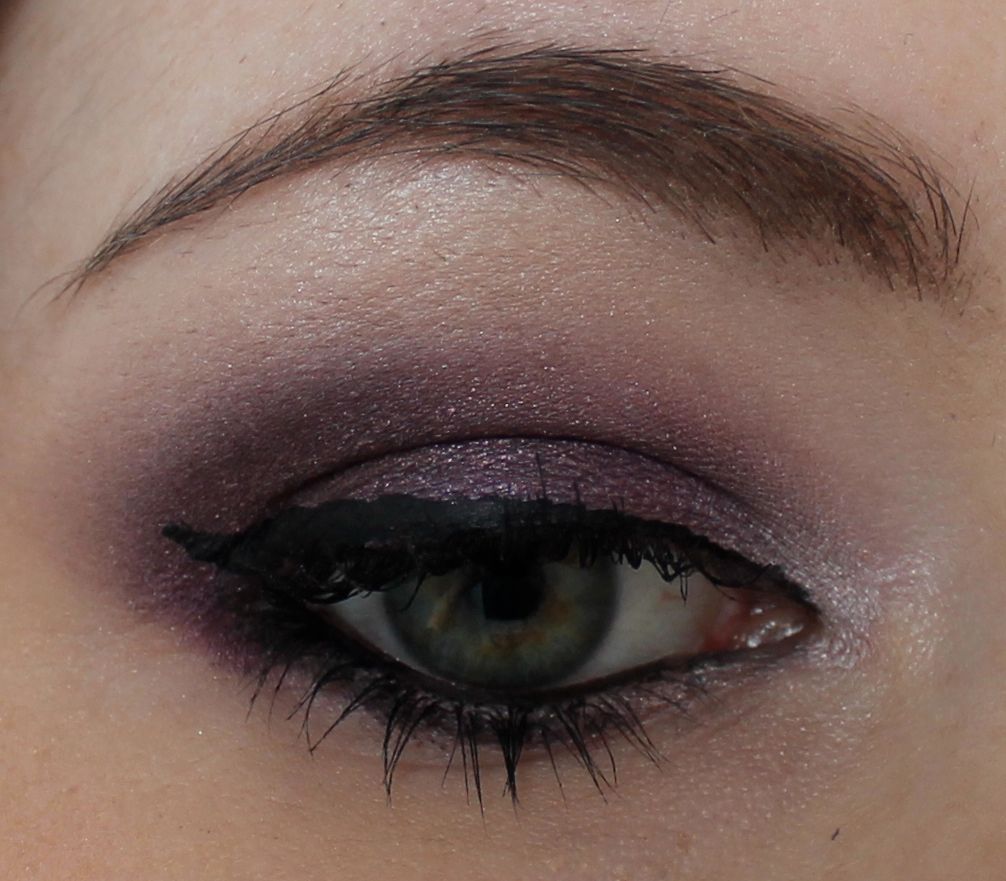 To get this look I used the following products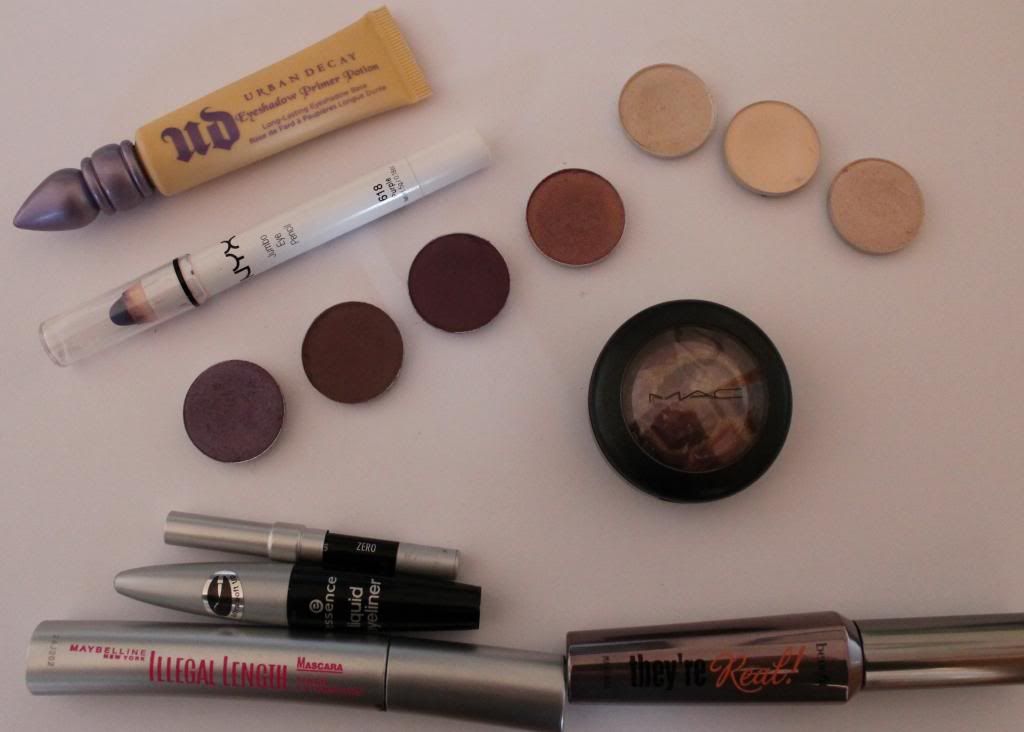 I primed with UDPP in Eden.
I applied NYX Jumbo Pencil in Purple all over the lid.
(All shadows are MAC) I packed Satellite Dreams all over the lid.
Placed Blackberry on the outer lid and used Fig.1 in the crease and lower lash line.
I also ran a little bit of Universal Appeal MES through the crease.
Trax was packed on inner part of the lid.
Vanilla was used on both the inner tear duct and brow area.
Then Shroom was applied in the arch of the brow and Phloof! in the tear duct area.
Urban Decay 24/7 pencil in Zero was used to tightline and on the lower lash line.
Essence liquid eyeliner was applied to the upper lash line.
Finally I applied both Maybelline's Illegal Lengths mascara and Benefit's They're Real.
Do you like to wear purple eyeshadow?